In his biggest move as Red Sox baseball boss, Chaim Bloom signed free-agent star Trevor Story to a six-year deal. The contract is said to be worth $140 million and includes an opt-out after the fourth year that can be overridden by the Sox with a seventh guaranteed season at $20 million. According to press reports, the deal does not include a no-trade clause.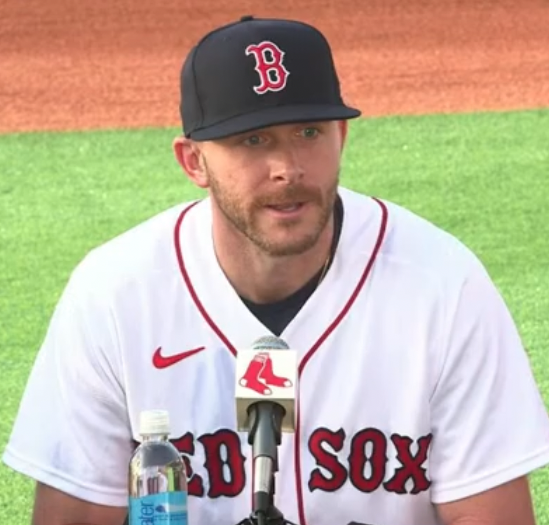 Story is a bona fide star. Though a Texas native, the 29-year-old is a homegrown Rockies product. Colorado picked him in the first round of the 2011 Major League draft. Five years later he made his MLB debut and went on to play 745 games with the Rockies through 2021. Aside from 16 appearances as a designated or pinch hitter, Story has played exclusively at short, though he indicated this off-season that he was willing to play elsewhere for the right contract.
Of course, the Red Sox have their own star shortstop with two championship rings in Xander Bogaerts. Leading up to Story's signing Manager Alex Cora seemed clear that Bogaerts will continue in his current role.
The reality, however, is that Bogaerts' contract allows him an opt-out after 2022 to test free agency. Signing Story shifts some leverage back to the team, protecting them in the event Bogaerts' value after this season skyrockets out of reach. But signing Story doesn't necessarily rule out the possibility Bogaerts remains in a Red Sox uniform. Should Bogaerts stay—or better yet, be extended now in a new deal, Story could remain at second base or, as former Red Sox and new NESN analyst Will Middlebrooks noted on Twitter, other reasonable infield configurations are possible.
This morning, as he donned a Red Sox uniform for the first time, Story said Bogaerts as well as Chris Sale and Kiké Hernández, had all reached out to him in advance of the signing. "Those are the guys," Story explained, "that get me excited about playing here."
Solid Production
In Trevor Story the Red Sox signed up for impressive offensive production and speed. In 2018 and 2019 he connected for 37 and 35 home runs, respectively. Though his numbers were down in 2021, Story still recorded 24 home runs in 142 games.
Since 2018, Story's 85 stolen bases are third-most in the National League. His 107 long balls ranked fifth in the league. And Story's 127 doubles since 2018 are second only to Ozzie Albies, who has had just one more in that time. What is more, Story's demonstrated ability to effectively pull the ball makes it likely he will rack up even more doubles as he tattoos Fenway's The Green Monster.
Among active major leaguers with at least 500 plate appearances against lefty pitchers, Story ranks first in slugging percentage (.621) and third in OPS (1.002) while batting .308 (242-for-786). The two-time All-Star is one of only two shortstops ever to hit at least 30 home runs and steal 20 bases in multiple seasons (also Alex Rodriguez).
Defensively, Story ranks among baseball's elite with a +43 DRS since 2019 that's fourth-best among all Major League shortstops. DRS, or Defensive Runs Saved, quantifies a player's entire defensive performance by attempting to measure how many runs a defender saved.
Goes About His Business
Last Sunday, Rockies play-by-by broadcaster Jack Corrigan called Story "a great competitor and a terrific teammate." Corrigan told the Red Sox radio team that Story won't likely be overwhelmed by the attention that comes with playing in Boston. "Trev just goes about his business. He's just a calm and cool guy."
Character was a big part of the conversation this morning as Bloom introduced Story. "I haven't found anybody yet that has a bad word to say about Trevor Story," Bloom said. Manager Alex Cora concurred and said a desire to win has to be balanced with a strong character. "One of the things that we've been very consistent about throughout this off-season," the manager said, "is having guys that, they're hungry to win but they're great people."
Welcome to Red Sox Nation, @Tstory2