I love baseball generally and the Red Sox in particular. I was born into it. My mom was a die hard Boston fan, as was her father. And that was surprising, because they were both born and raised in New York City. When she was a teenager, my mom babysat the kids of some Brooklyn Dodgers ballplayers. But when the Dodgers headed west and my mom headed north to Rhode Island for college, their allegiance switched to the Red Sox. And that's where I came in.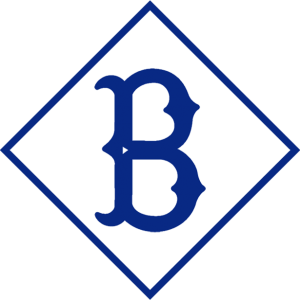 I have vivid memories of hearing the sounds of the games on the radio. In fact, I wasn't really listening, but they were a soundtrack to the summer on the AM car radio as we ran weekend chores. Unfortunately for my grandfather, I really didn't care too much about baseball, or any sports really, as a child. I suspect he wished I had.
But sometime after I too moved further north, to Boston, for college, and I was suddenly hooked. I don't remember when or why it happened, but I couldn't get enough of it. I enjoyed going to the games, oftentimes stopping in for dinner and a game at Fenway after work. I liked watching on TV, and especially listening to games on the radio. I enjoyed learning about the history of the Red Sox and other ball clubs, and I dug into all those stats. I am grateful I was able to share a lot of that passion for the game with my mom before she died in 2000. No doubt, like so many other New Englanders then, 2004 was a bittersweet season. Elation mixed with regret that entire generations, including my grandfather's and my mother's had been born and had died without getting to see the Red Sox as World Series champions.
These days I get to Fenway Park a few times a year. Each time is not just a fun experience, it's literally a moving one. In 2014 I took my first tour of the park and, as historical spots were pointed out, I could feel overwhelming emotions, like pride for my team and a sense of my place in the context of so many generations of fans before me.
Baseball in the Age of Social Media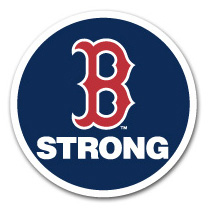 Years ago you likely never have convinced me that watching baseball with social media alongside would be better than without it. I was wrong. Twitter is filled with passionate fans like myself, people who follow the game just as closely. And while the vast majority may not be people with whom you'll have a meaningful conversation, my experiences have been really positive. In the offseason after the 2013 World Series championship I started to realize just how much I missed the regular baseball conversations with my Twitter friends.
At first I started watching the games while posting my thoughts at my primary account, @rdelrossi. Over time, that morphed into a blend of thoughts and stats. Soon I was posting copiously as the games unfolded, scouring one source and another for stats that were relevant to the moment at hand. Not shortly after that some of my Twitter followers started dropping off. There was just too much baseball in my feed.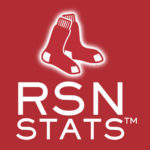 So in July of 2012 I opened up a new Twitter account called @RSNStats™, with news and statistics for the passionate denizens of Red Sox Nation. I encouraged anyone who followed me for baseball to move on over to @RSNStats and many did. New followers joined in too, and now we have a regular dialog with thousands of members about Red Sox games. @RSNStats coverage is exclusively about the Red Sox.
In November 2022, with a lot of tumult at Twitter, I announced that the @RSNStats data feed would also be available on Mastodon. Later, I extended RSNStats to Bluesky and Threads, too (though real-time stats are not yet available on Threads).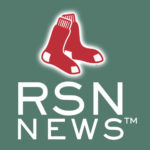 The @RSNStats feed is definitely a lot of data and it's not for everyone. When a Twitter friend didn't follow I asked why, since I knew she was a loyal Red Sox fan. No offense, she said, just too many stats. To address this I introduced @RSNStatsNews™ in 2016, which publishes a subset of what you get on @RSNStats. It's news for Red Sox Nation but without the flow of stats. @RSNStatsNews doesn't deal in rumors about the team that you might see on @RSNStats. On @RSNStatsNews you'll only see bona fide news stories about the Sox. If you're already followed @RSNStats, you probably don't need to follow @RSNStatsNews, as well.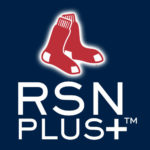 Late in 2017 I debuted the newest account in the RSNStats franchise: @RSNStatsPLUS+™, which is exclusively for special event and extra coverage of interest to Red Sox fans. One of the first events covered here included stats for the 2017 Wild Card Game between the Yankees and Twins. Today, you'll often find news about Red Sox rivals in the American League East on the Plus channel. Content on @RSNStatsPLUS+ won't typically appear on the other RSNStats channels, so if you're a hardcore baseball fan, you may appreciate adding @RSNStatsPLUS+ to your lineup.
Note: RSNStatsNews and RSNStatsPLUS+ are presently available only on Twitter.
Short-form social media has its limitations, of course. I started the RSNStats web for a little more room to expand on my posts and, hopefully, engage in some meaningful discussion with fellow fans. In 2015 I added a Facebook Fan Page for RSNStats.
I'm often asked how I know so much about baseball stats. The truth is, RSNStats, in its various forms, relies on data from many sources, particularly the outstanding baseball-reference.com, baseballsavant.com, retrosheet.org, and multitudes of books and other web sites. I pride myself on being a good consumer of the information available and have worked hard to develop technology and processes to quickly access the kind of data that RSNStats members find interesting in a specific context. I try to credit sources of information regularly (and particularly when it applies to breaking news). I'm indebted, as we all are, to those who so diligently catalog baseball's long history.
Reaching me
Happy to hear your thoughts, though I certainly can't assure you of a reply. You can email me at rdr at rsnstats dot com. If you're interested in a specific stat for our favorite team, just use the form here. Again, can't assure you of a reply, but I'll do my best.
Professionally, my background is in technology, operations, and general management. I've worked around the world, though headquarters today is in Las Vegas, Nevada. For business inquiries, you can reach me at rdr at rdelrossi dot com.
Disclosure
RSNStats is a labor of love by an ardent fan. I'm not an employee of the Red Sox, Major League Baseball, or any media outlet.
RSNStats.com has some limited advertising, in large part for the pleasure of understanding how that technology works. The advertising is applied moderately and in such way that, I hope, does not detract any value from my content.
When I post links to products my links may include a referral code so that when products are purchased I may receive a small percentage of the sale from the vendor. While the amount that I receive is small, it does help to defray some of the cost of maintaining this site, and gives me a small vested interest in having my readers purchase products using these links.
The fact that I might receive this form compensation does not, in my view, affect what I say on my website. This is kind of a "chicken and egg" situation. I've posted these recommendations to products based on what I like; I am not posting links to things I do not like in order to earn a few cents in compensation. If you don't care for this arrangement, just skip the links and shop on your own.