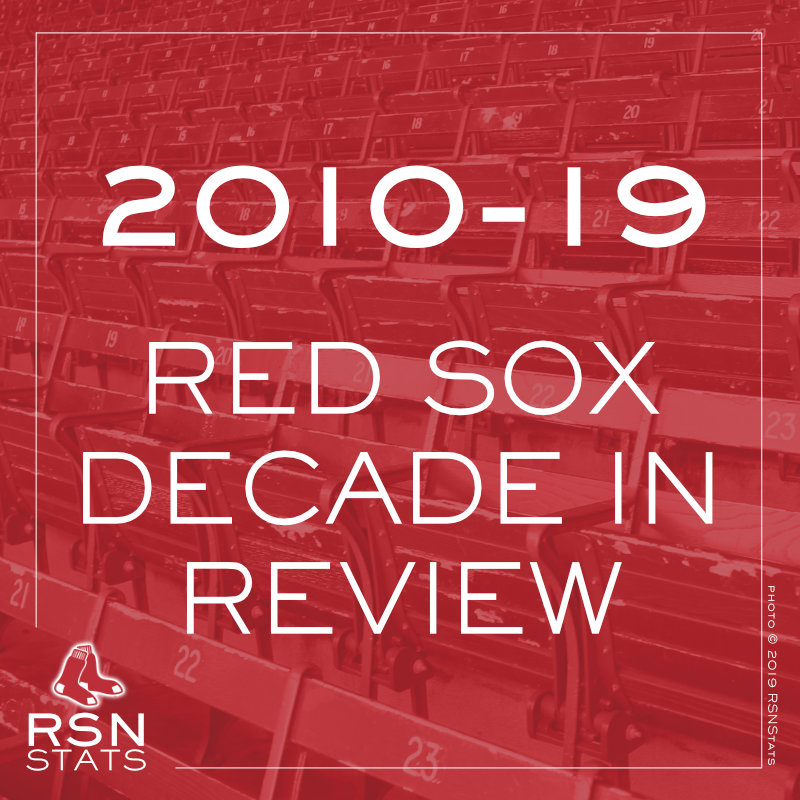 As we turn the calendar to the year 2020 another decade of Red Sox baseball comes to an end and enters the history books. What better time, then, for RSNStats to look back on a solid ten years of Red Sox achievements and milestones since that first pitch of the 2010 campaign. Let's start out pretty broad and then we'll work our way down to some of the more interesting particulars.
Welcome to RSNStats, with baseball news and stats for Red Sox Nation. For the latest anytime follow along with @RSNStats on Twitter.
In addition to the general overview that starts this post, you'll also find the following specific sections below:
Let's start at the top, with the most important achievement of the decade. Two such achievements, actually.
WORLD CHAMPS! TWICE!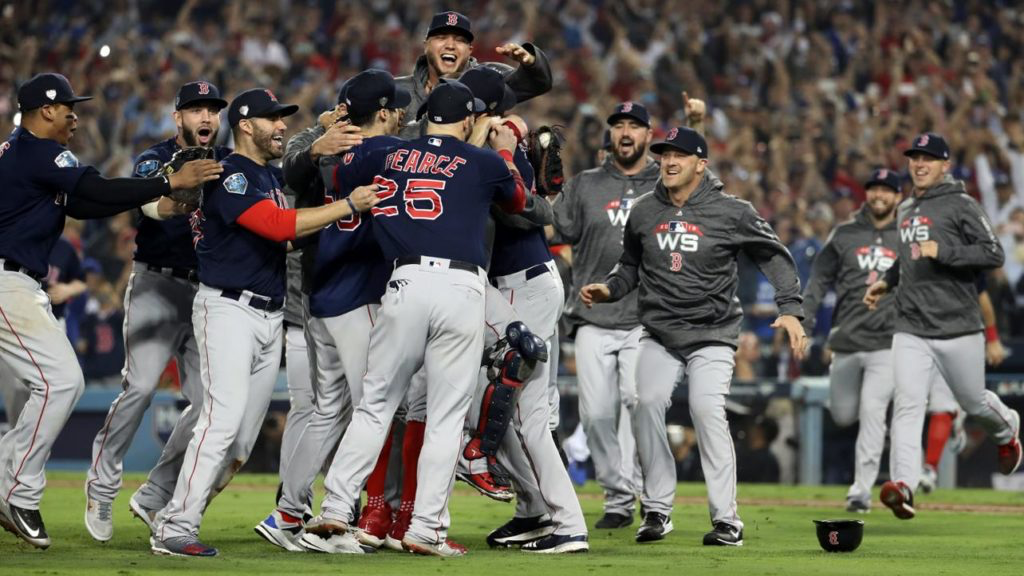 Over the decade, the Boston Red Sox made four playoff appearances (2013 and 2016-2018) and were crowned the best in baseball with two World Championships (2013 and 2018). In three straight seasons (2016-2018), the Sox finished as American League East division winners.
World Series Wins
The Red Sox won their eighth and ninth championships in the 2010s, beating the St. Louis Cardinals 4-games-to-2 in 2013, and besting the Los Angeles Dodgers 4-games-to-1 in the 2018 Fall Classic. David Ortiz and Steve Pearce were named Most Valuable Players in those two series, respectively.

Game 3 of the 2018 Fall Classic, the sole win of the series for Los Angeles, was an epic affair, lasting 18 innings and played for seven hours, twenty minutes (both Major League records for a World Series game). Game 3 was only the eighth game of any kind (regular season or postseason) since at least 1908 to exceed seven hours in length. According to STATS, the entire 1939 World Series finished in less time than Game 3.
Boston played 1,620 games in the 2010s, going 872-748 for a .538 win percentage. They were a Major League-best 427-383 (.527) on the road. At home, however, their 445-365 (.549) record ranked 11th-best of the 30 Major League teams in the decade (the New York Yankees were tops at .615, the Miami Marlins were worst at .472).
The Red Sox were one of five MLB teams with a .600 or better winning percentage in the 2010s against teams playing at or below .500 baseball. Boston's win percentage against teams with a losing record was 486-306 (.614), ranked 3rd-best after the Yankees (.627) and Los Angeles Dodgers (.617). The Cleveland Indians (.609) and Los Angeles Angels (.601) also finished above the .600 mark.
The Red Sox record against teams with a winning record was 386-442 (.466), 6th-best in baseball (the St. Louis Cardinals were tops at .516).
Altogether, Boston outscored opponents 8,102 to 7,248 for a +854 run differential. Their 3,844 runs scored on the road was the most of any MLB team over the 10-year period. The Sox scored their most runs against the Toronto Blue Jays (1,015, +118 run differential) and allowed their most to the Yankees (977, -66 RD). The Sox' average of 5.00 runs scored per game was the most in the 2010s of any MLB team. No team won more games by 10+ runs in the decade than the Boston Red Sox (53).
Against all but five teams, the Red Sox had a winning record during the 2010s. Their best mark was a perfect 7-0 against the Cincinnati Reds. Their best record against any team they faced more than 30 times was a 21-13 (.618) mark against the Philadelphia Phillies. Their best record versus an American League team was 39-28 (.582) playing the Kansas City Royals.
The Tampa Bay Rays edged the Red Sox by just one game to finish the decade 94-93 (for a .497 overall Boston win percentage). The Sox were 49-45 at Tropicana Field but 44-49 at home at Fenway against the Rays. Boston likewise missed a split by just one game in the decade-long series against the Texas Rangers, going 36-37 (.493). More painful to Red Sox Nation, no doubt, is the club's 88-99 (.471) mark against the Yankees. The Sox also had losing records since 2010 against the Pittsburgh Pirates (4-5, .444) and the Milwaukee Brewers (3-6, .333).
Interleague Action
In Interleague play the Red Sox remained dominant in the 2010s with a 126-68 record (.649), making them the only team with a .600 or better win percentage against the opposing league. The Reds had the worst such win percentage in baseball in this time (.453).
Boston's 1,024 runs scored in games against the National League from 2010-2019 were the most of any team in Major League Interleague games. The next-nearest tally was 959 by the Blue Jays. Boston allowed just 748 National League runs in the decade, the fewest of any American League club.
For all-time, the Red Sox are 253-170 (.598) in Interleague play, the best record in the Major Leagues. No team has a better batting average (.274 AVG), on-base percentage (.344 OBP) or slugging percentage (.451 SLG)—or more hits (4,019), doubles (884), extra-base hits (1,488) or runs scored (2,213)—in such games.
Offensive Might
In the 2010s no MLB team had more hits (15,108), runs scored (8,102), doubles (3,333), or runs batted in (7,702) than the Red Sox. The club's on-base percentage (.335), OPS (.770), and weighted on-base average (.333 wOBA) were the best in baseball. Their .267 batting average was the best in the American League and just slightly off the Major League best set by the Rockies (.268). In isolated power the Sox were at .167 for the 2010s, ranked 4th in baseball after the Blue Jays (.176), Yankees (.174) and Rockies (.168).
Overall, the Sox offense recorded 5,475 walks (3rd-most), 463 sacrifice flies (3rd), 1,870 home runs (6th), 906 stolen bases (15th), 528 hit batsmen (17th), 257 triples (19th), 203 sacrifice hits (29th).
Boston's most runs scored in any game of the decade was a 22-10 win over the Mariners on August 15, 2015. In the American League only the Astros had a game during the decade with more runs scored (23 against the Orioles on August 10, 2019).
An 8-Home Run Game
On September 4, 2013, the Red Sox became one of eight teams in the decade with a Major League-best eight home runs in a game, beating the Tigers 20-4. David Ortiz recorded two of those home runs. Future Red Sox pitcher Rick Porcello allowed three of the eight that evening at Fenway Park. It was just the second time the Red Sox had ever clubbed a eight home runs in a game (also July 4, 1977 against the Blue Jays).
Over the decade, the team's best AVG in a single season came in 2016 (.282). Its top OBP was in 2011 (.349) and its best SLG was in 2019 (.466). The final season of the decade also yielded a one-season club-record 245 home runs, 2,688 total bases (3rd-most in club history) and 901 runs scored (8th-most in club history). 2019 was also the year of a franchise single-season record of 1,382 strikeouts, including a record 672 strikeouts at home.
Good in the Clutch
In big spots Red Sox offense dominated the competition in the 2010s, recording best-in-class metrics in two-out situations (.257 AVG/.337 OBP/.421 SLG and a .329 wOBA), two-strike at-bats (.197/.264/.307 and a .355 wOBA), and at-bats with two outs and runners in scoring position (.255/.359/.420 and a .334 wOBA). In all these cases, Boston led the Major League in all three metrics of the slash line and in wOBA.
No MLB team scored more runs over the first three innings of a game (2,842)—or, for that matter, through innings four to seven (2,812)—than the Red Sox.
Offensive Leaders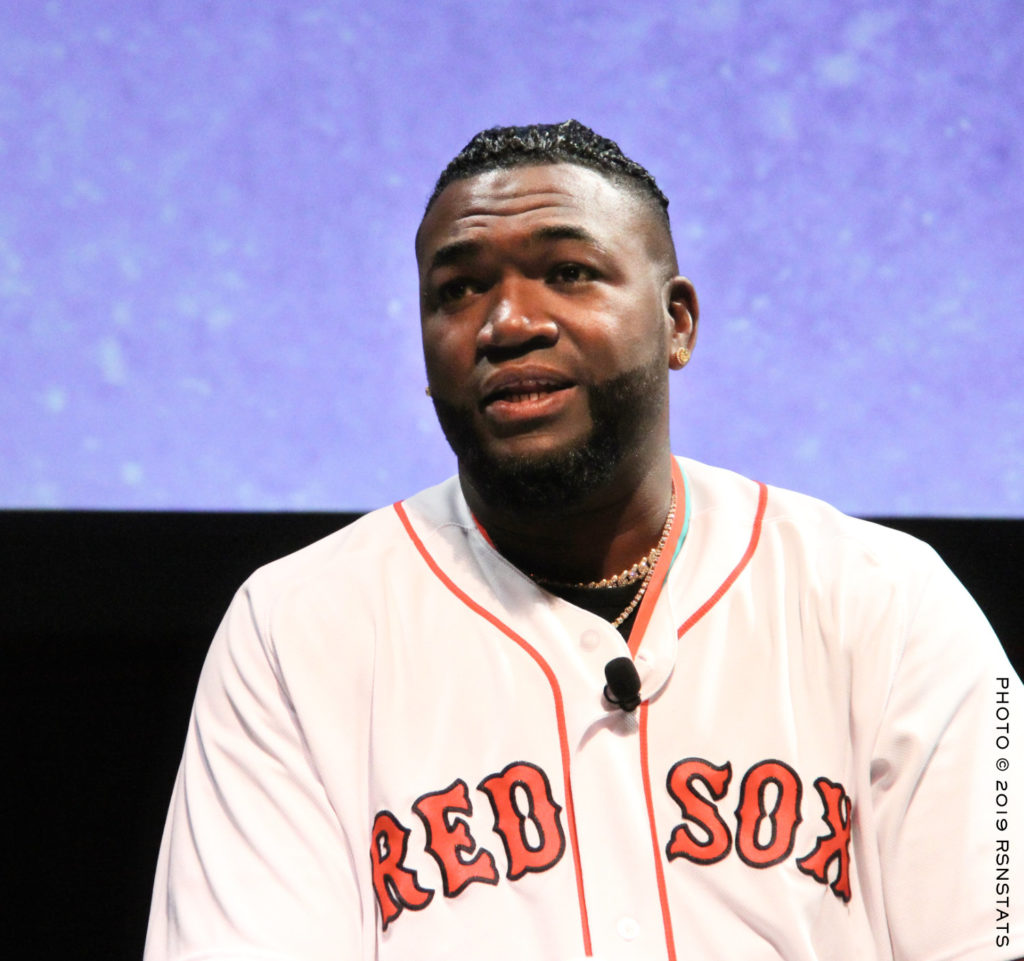 Among Red Sox who appeared in 300 or more games over the course of the 2010 decade, it's no surprise that none performed better at the plate than David Ortiz. His .383 OBP and .562 SLG over 957 games of the decade (2010 through 2016), were the best on the team. Ortiz also recorded team's most home runs (224), doubles (252), extra-base hits (481), and RBI (700) in that time. For AVG among this same group, none were better than Mookie Betts (.301 in 794 games from 2014-2019). Betts also led the franchise for runs scored (613) and stolen bases (126) and stolen base percentage (83.44%).
Betts was one of just 12 MLB players with a .300 or better AVG over 500 or more games of the last decade. Among that same group, only Mike Trout (1.000) had a better OPS than Ortiz (.945).
Over the course of the 2010s Ortiz and Betts topped the club in RE24 (254.3 and 211.5, respectively). The next highest such rate was by Dustin Pedroia (107.8).
Despite being known as a streaky hitter, Red Sox outfielder Jackie Bradley, Jr. can be explosive at the plate. On August 15, 2015, facing the Mariners, Bradley became the first Red Sox ever, and one of just five MLB players in the decade, to record five extra-base hits in a single game (2 home runs and 3 doubles).
Among Red Sox who appeared in 150 or more home games over the course of the 2010 decade, Betts led for AVG (.319) while Ortiz topped the list for OBP (.407) and SLG (.581). Ortiz and Betts were first and second for home runs at Fenway in the 2010s with 99 and 65, respectively.
Grand Home Runs
The Red Sox hit bases-loaded home runs 49 times in the 2010s (30 of them at Fenway Park). Only the Yankees had more slams in the decade (66). Boston recorded its most slams facing the Rays (9). Xander Bogaerts belted the most slams on the team in the decade (5). In the 10th inning of a game on July 14, 2018 against the Blue Jays, Bogaerts became the only Sox player in the 2010s (and the 19th in team history) with a walk-off slam. The only other extra-innings grand slam of the decade for Boston was by Mike Carp on September 11, 2013 at Tampa Bay. Carp's boomer has the additional distinction of coming as pinch-hitter, the first such home run since Kevin Millar's on June 7, 2003.
Boston's grand slam tally for the 2010s was down considerably from the 50-year high point of 59 from 2000-09 (with eight of those off the bat of Trot Nixon).
One June 12, 2010 Daniel Nava became the first Red Sox ever and fourth in Major League Baseball history to record a grand slam home run in the first at-bat of his first MLB game, joining Bill Duggleby (1898), Jeremy Hermida (2005), and Kevin Kouzmanoff (2006). Earlier in 2010, Darnell McDonald became the 10th to a hit a home run in his first plate appearance with the Red Sox.
Nine times in the decade a Red Sox batter recorded a club-high three home runs in a game. Five of those occasions came off the bat of Mookie Betts (2019, twice in 2016 and twice in 2018). The others where by Dustin Pedroia (2010), Will Middlebrooks (2013), Hanley Ramírez (2016) and Steve Pearce (2018). Just one Sox batter, Victor Martinez on May 17, 2010 at New York, recorded home runs from both sides of the plate in the 2010s. Martinez was the sixth to do so in club history, the first since Jason Varitek in 2005.
The Red Sox recorded three of Major League Baseball's 129 inside-the-park home runs in the 2010s: Jacoby Ellsbury (2011 at home), Blake Swihart (2015 at the Mets) and Eduardo Núñez (2018 at the Rays).
Hitting for the Cycle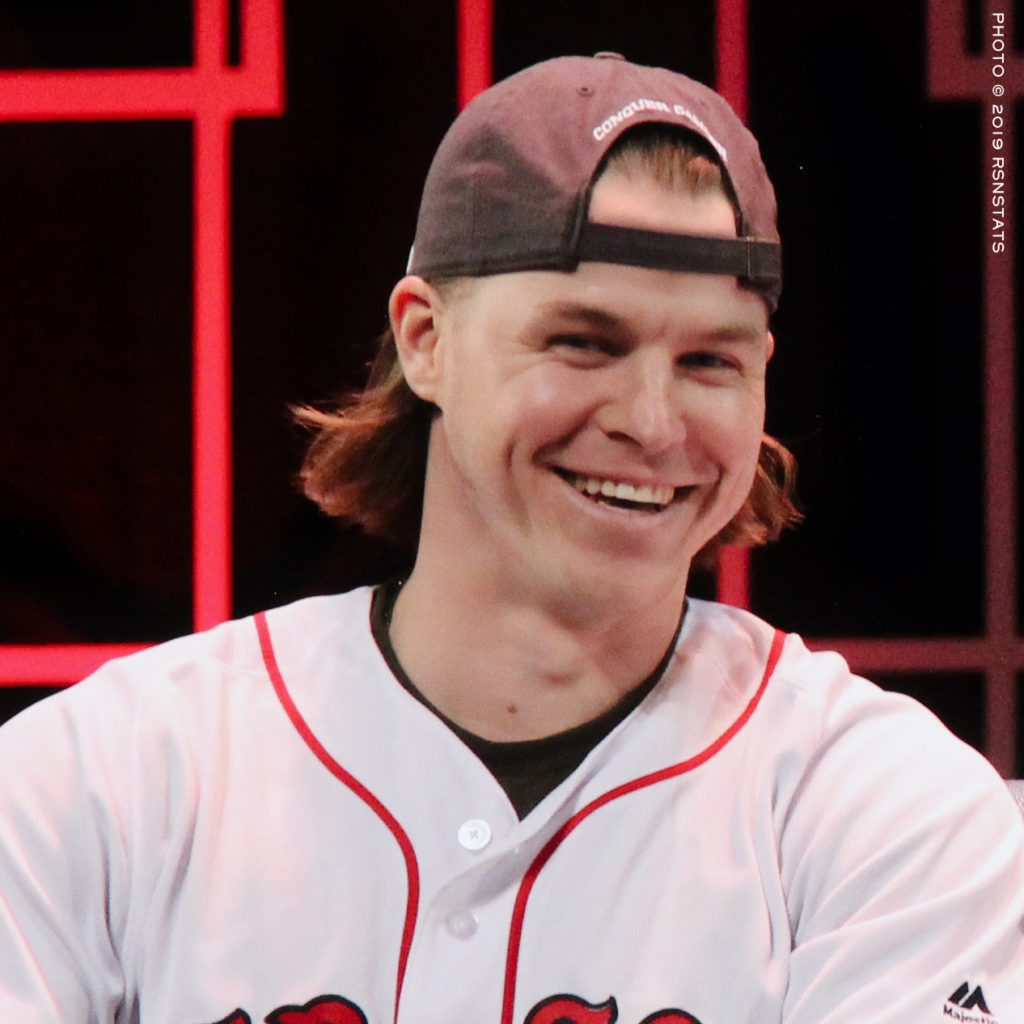 The Red Sox hit for the cycle three times in the 2010s, once by Mookie Betts (August 9, 2018) and twice by Brock Holt (June 16, 2015 and October 8, 2018 in American League Division Series Game 3). Holt is the second player with two cycles in a Red Sox uniform (also Hall of Famer Bobby Doerr on May 17, 1944 and May 13, 1947).
Hitting Streaks
The longest hitting streak of the decade for the Red Sox was games by Jackie Bradley in 2016. Bradley eclipsed by two games the 27-game streak for David Ortiz in 2012. The club's longest on-base streak in the 2010s (without reaching on an error) was 37 games by Dustin Pedroia in 2011. David Ortiz had the club's longest streak with an extra-base hit in 2013 (8 games), while Cody Ross recorded the most consecutive games with a strikeout (17 in 2012). The team's longest hitless streak was 12 straight games by Sandy León in 2018.
The Red Sox set a Major League record on August 29, 2018 by connecting for hits in 12 consecutive at-bats, all in the same inning. The excitement started in the seventh frame of an Interleague contest against the Marlins.
Single Season Highlights
From 2010-2019, among Red Sox with at least 500 at-bats in a single season, the best full-season AVG, OBP, and SLG was by Mookie Betts in 2018 (.346, .438 and .640, respectively).
In 2016, Betts topped all Boston players in any single season of the decade with 214 hits; in 2019 he led the group with 97 walks and 135 runs scored. Betts' 135 runs were tied for 6th-most in one season in club history and the most in a single season by any Red Sox player since Ted Williams had a franchise record 150 runs in 1949.
The 54 doubles and 90 extra-base hits recorded by Rafael Devers in 2019 were the most by any Red Sox player in a single season of the 2010s. Both were also the 3rd-most by any Boston player in one season ever. For XBH, only Jimmie Foxx (92 in 1938) and David Ortiz (91 in 2004) had more. For two-baggers, only Earl Webb (67 in in 1931) and Nomar Garciaparra (56 in 2002) had more.
In any one season of the last decade, the most Red Sox home runs and RBI was 43 and 130, respectively, by J.D. Martinez in 2018. Three players recorded the most such triples (8): Betts (2015), Jacoby Ellsbury (2013) and Stephen Drew (2013). Ellsbury had the most such stolen bases (52) in 2013. Mike Napoli had the most such strikeouts (187) in 2013.
Two Red Sox in the 2010s enjoyed 30 HR/30 SB seasons: Jacoby Ellsbury in 2011 (32 home runs and 39 stolen bases) and Mookie Betts in 2018 (32 home runs, 30 stolen bases).
Red Sox Players of the Month in the 2010s
David Ortiz (May 2010), Dustin Pedroia (July 2011), Jackie Bradley, Jr. (May 2014), Mookie Betts (July 2016), J.D. Martinez (August 2018), Rafael Devers (May 2019).
Pitching Strength
While Red Sox offensive muscle in many cases topped the charts of a decade-long review, the club's pitching recorded less than stellar marks in the aggregate. Boston's overall ERA of 4.14 ranked 12th of the 30 Major League teams (8th-highest in the AL). The Dodgers were best (3.49), the Rays were best in the AL (3.72).
Over the decade the team's best mark for ERA came in 2017 (3.73) while its worst was in 2012 (4.72).
Overall, Sox pitching allowed 13,981 hits (ranked 14th-most), 6,711 earned runs (11th), 1,748 home runs (16th), 5,205 walks (10th), and recorded a 1.316 WHIP rate (16th) and allowed an average 8.6 hits per game (14th).
Plenty of K's
Red Sox pitching excelled at strikeouts, recording 13,454 of them over the decade, 4th-most after the Dodgers (14,019), Yankees (13,788) and Rays (13,568). In any one season of the decade Boston allowed its most home runs but also recorded its most outs by way of the K in 2019 (215 HR and 1,633 SO).
Chris Sale recorded 17 strikeouts on May 14, 2019, tying the American League record for strikeouts in a game during the decade (also by Tigers Anibal Sanchez and Blue Jays Brandon Morrow.
In all, Boston finished the decade with a 105 adjusted ERA (or ERA+), which indicates a pitching performance about 5 percent better than the average MLB team. The best pitching staff in the 2010s by ERA+ was the Dodgers (110).
Pitching Leaders
There were 18 Red Sox pitchers who made 25 or more starts in the 2010 decade. In that group, none had a better combined ERA than Sale (3.08 in 84 starts), followed by Jon Lester (3.63 in 150 starts) and Clay Buchholz (3.78 in 154 starts). Daisuke Matsuzaka's 5.48 mark (in 43 starts) was the highest. Sale also led the list for Fielding Independent Pitching (2.57), ERA+ (148), strikeout rate (36.7%), and opponent OPS+ (59).
Of that same group, Joe Kelly's 26-11 (.703) record in 41 starts of the decade was the club's best win percentage of the decade. Rick Porcello's 5.2% walk rate was the lowest and best of the group.
Of Red Sox pitchers who faced opponents in at least 1,000 plate appearances in the 2010s, no one held those batters to a lower wOBA than Sale (.263), followed by Brandon Workman (.297), Junichi Tazawa (.303), David Price (.305) and Buchholz (.306).
No American League pitcher during the decade earned more wins before turning 30 years old than Rick Porcello (including his work with the Tigers). Porcello's 121 wins were only bested in that time by the Dodgers Clayton Kershaw (131).
Of Red Sox pitchers in the 2010s who faced at least 250 opponent plate appearances with runners in scoring position, no one held those batters to a lower wOBA than Sale (.267), followed by Drew Pomeranz (.268), Matt Barnes (.272), Daniel Bard (.292) and Tazawa (.294).
15 different Red Sox pitchers threw complete games in the 2010s, the most by Buchholz (7), followed by Lester and Porcello (6 each). Five of Buchholz' complete games were shutouts. No Boston pitcher had multiple CG SHO in the decade.
While there were no no-hitters by Red Sox pitchers in the decade (the last coming by Jon Lester on May 19, 2008 against the Royals), there were four complete-game one-hitters by Rick Porcello (2018 against the Yankees), Doug Fister (2017 against the Indians), Jon Lester (2013 against the Blue Jays) and Josh Beckett (2011 against the Rays).
Red Sox Held Hitless
Boston has held hitless by the Athletics Sean Manaea on April 21, 2018. It was the 12th time in club history that the Red Sox were hitless in a game, the first since April 22, 1993 by Mariners Chris Bosio.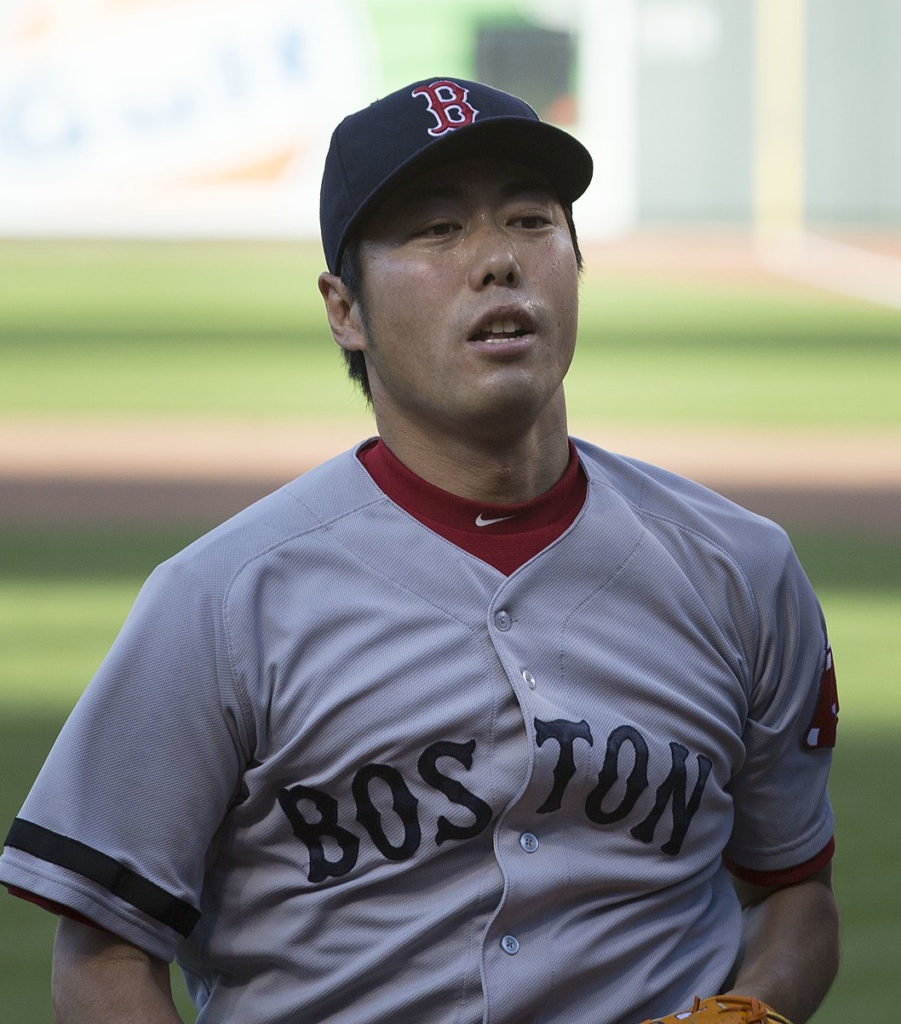 There were 30 Red Sox pitchers who made 100 or more relief appearances in the 2010 decade. In that group, none had a better combined ERA than Koji Uehara (2.19 in 230 games), followed by Craig Kimbrel (2.44 in 187 games). Kimbrel (2.43) and Jonathan Papelbon (2.54) owned the top FIPs of that group. Also in that group, Kimbrel's 42.3% strikeout rate and remarkable 37 opponent OPS+ were tops, as was Uehara's walk rate (4.3%).
In 2013 Uehara set a new franchise record by retiring 37 consecutive opposing batters. That same year the Japanese phenom also set a club record for the most consecutive scoreless games (27).
For saves, no Sox pitcher had more in the decade than Kimbrel (108) followed by Uehara (79). Among Sox relievers with at least 100 relief appearances, no one had a better save rate (90.8%) than Kimbrel.
In fact, Kimbrel's impact on the 2010s (with the Braves, Padres, Red Sox and Cubs) can't be overstated. Among relief pitchers with 500 or more appearances in the decade, none had a better ERA (2.08), ERA+ (195), strikeout rate (41.1%), opponent batting average (.158) and opponent OPS+ (41). Kimbrel's 346 total saves were the most of any Major League pitcher in the 2010s.
Over the decade Matt Barnes made the most total appearances with the Sox (301 games), Porcello had the most starts (159) and wins (73), but also allowed the most runs (524). He also gave up the most hits: exactly 1,000, nearly 100 more than second-place Buchholz (906). The latter allowed the most walks (330), while Lester recorded the most strikeouts (899) by a Sox pitcher in the 2010s. The most pitches thrown in a single game of the decade by a Sox pitcher was 126 in a losing decision for Josh Beckett on April 29, 2012 facing the White Sox (6.2 IP).
Porcello's 144 home runs allowed were the most by any Red Sox pitcher in the decade. His 232 HRs allowed as a member of the Sox and the Tigers during the 2010s were 4th-most in the Major Leagues. His 1.12 HR per 9.0 IP rate was 6th-highest among all MLB pitchers with 1500 or more inning pitched since 2010.
Most Opponent Home Runs in a Game
In the 2010s Yankees sluggers Aaron Hicks (on July 1, 2018) and Mark Teixeira (on May 8, 2010) joined a list of 22 players in history who have recorded a franchise-high three home runs in a game against the Red Sox.
Immaculate Innings
The immaculate inning is when all three opposing batters are out on three straight strikes each. In the 2010s Red Sox pitchers recorded five such innings: Clay Buchholz on August 16, 2012, Craig Kimbrel on May 11, 2017, Rick Porcello on August 9, 2017 and Chris Sale on May 8, 2019 and then again on June 5, 2019.
Pitching Streaks
During the decade, the longest streak of wins was eight games by Joe Kelly in 2015. The club's longest streak of games with five or more strikeouts was 25 games by Chris Sale in 2017. Sale also recorded a club-best 8 straight games with 10+ strikeouts (likewise in 2017). The longest streak with 100+ pitches thrown during the 2010s was 13 games by Jon Lester in 2010; the longest streak with 6.0 or more innings pitched was by Porcello (20 games from June 2016 to April 2017.
The longest streak of the decade with a loss was 8 games by Brandon Workman in 2014. The longest streak of blown saves was three straight games by Junichi Tazawa in 2015. Jake Peavey (in 2013-2014) and David Price (in May to July 2016 and then again in September 2016 to June 2017) had streaks of 10 straight games with at least one home run allowed, the most such games for Boston in the 2010s.
Single Season Highlights
For 2010-2019, among Red Sox pitchers with at least 25 starts, none had a better ERA or strikeouts percentage than Chris Sale (2.11 and 38.4% in 2018). Sale's 207 ERA+ that season was the 2nd-best single season mark of any American League starter in the 2010s after Blake Snell's 217 ERA+ (also in 2018).
Sale's 308 strikeouts in 2017 were the most by a Sox pitcher during the decade and the 2nd-most in franchise history for a single season. Only Hall of Famer Pedro Martinez had more (313 in 1999).
Of all Red Sox with 25+ starts in the decade, the most wins were 22 by Rick Porcello in 2016, when he recorded a .846 win percentage, also a club-best single-season mark in the 2010s, and 7th-best win percentage for a single-season in franchise history.
Red Sox Pitchers of the Month in the 2010s
Jon Lester (May 2010), Clay Buchholz (August 2010, April 2013), Rick Porcello (September 2016), Chris Sale (June and July, 2018),
MLB Debuts
There were 72 players who made their Major League Baseball debut with the Red Sox in the 2010s. Here's the complete list, by year:
2010: Bill Hall (May 28), Daniel Nava (June 12), Felix Doubront (June 18), Dustin Richardson (June 26), Ryan Kalish (July 31), Yamaico Navarro (August 20), Lars Anderson (September 6), Robert Coello (September 6).
2011: José Iglesias (May 8), Tommy Hottovy (June 3), Kyle Weiland (July 10), Ryan Lavarnway (August 18), Darnell McDonald (August 26), Nate Spears (September 6).
2012: Che-Hsuan Lin (April 14), Will Middlebrooks (May 2), Mauro Gomez (May 13).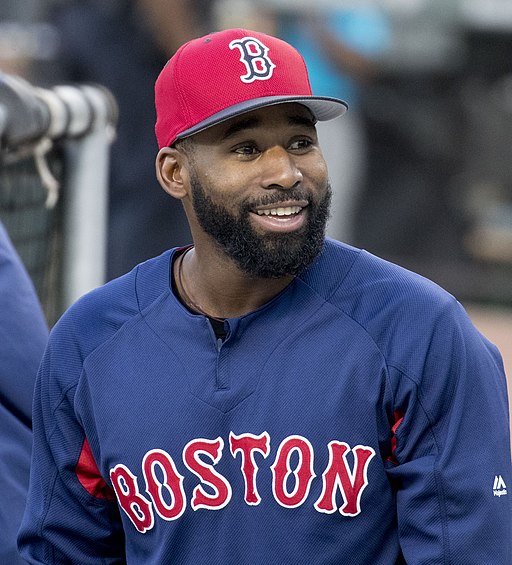 2013: Jackie Bradley Jr. (April 1), Alex Wilson (April 11), Allen Webster (April 21), Steven Wright (April 23), José De La Torre (May 12), Junichi Tazawa (May 30), Jonathan Diaz (June 29), Brandon Workman (July 10), Drake Britton (July 20), Xander Bogaerts (August 20).
2014: Alex Hassan (June 1), Garin Cecchini (June 1), Mookie Betts (June 29), Christian Vázquez (July 9), Anthony Ranaudo (August 1), Dan Butler (August 10), Edwin Escobar (August 27), Carlos Rivero (August 29), Matt Barnes (September 9), Rusney Castillo (September 17), Bryce Brentz (September 17).
2015: Blake Swihart (May 2), Dalier Hinojosa (May 3), Travis Shaw (May 8), Eduardo Rodríguez (May 28), Jonathan Aro (June 25), Deven Marrero (June 28), Noe Ramírez (July 3), Brian Johnson (July 21), Henry Owens (August 28).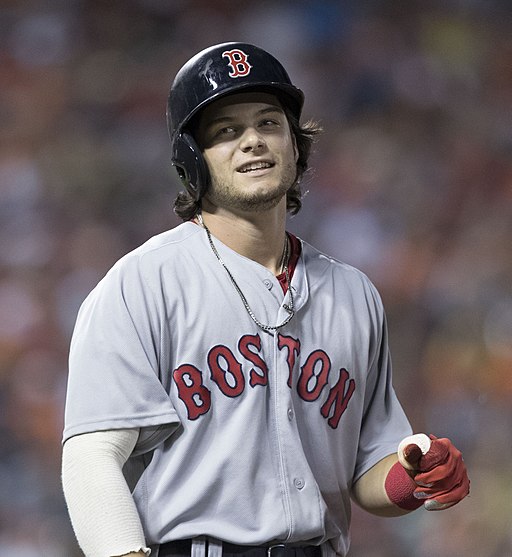 2016: Marco Hernandez (April 17), William Cuevas (April 21), Pat Light (April 26), Mike Miller (June 27), Ryan LaMarre (July 2), Andrew Benintendi (August 2), Yoan Moncada (September 2), Robby Scott (September 2).
2017: Ben Taylor (April 7), Hector Velazquez (May 18), Sam Travis (May 24), Austin Maddox (June 17), Tzu-Wei Lin (June 24), Kyle Martin (July 20), Rafael Devers (July 25).
2018: Bobby Poyner (March 31), Marcus Walden (April 1), Jalen Beeks (June 7), Ryan Brasier (September 3).
2019: Michael Chavis (April 20), Travis Lakins (April 23), Darwinzon Hernandez (April 23), Josh Taylor (May 29), Mike Shawaryn (June 7), Trevor Kelley (July 2).
Cup of Coffee
Four non-pitchers appeared in just one game with the Red Sox over the decade: Tony Renda (2018), Mike Miller (2016), Luis Jiménez (2015), and Angel Sánchez (2010). For Miller, who was 0-for-1 on June 27, 2016 against the Rays, it was his only career appearance in a Major League game to date.
Five non-position players appeared in just one game on the mound for the Red Sox over the decade: Fernando Cabrera (2010), Justin Germano (2012), Bryan Villarreal (2013), Dalier Hinojosa (2015) and Erasmo Ramírez (2019). Cabrera also appeared in six games with Boston in 2009.
The Ones Who Got Away
No departure from the Sox in the 2010s was more profoundly felt (or better orchestrated) than Big Papi's. But Ortiz left for retirement and, especially with his number was retired at Fenway, his presence in the family is still keenly felt. Instead, let's consider the players that moved on from the Sox and how they fared.
Adrián Beltré played 154 memorable games with the 2010 Red Sox before moving on to finish his career with eight strong years with the Rangers. Who in Red Sox Nation wouldn't have enjoyed Beltré's prodigious production and Platinum Glove defense for the long haul? Beltré slashed .304 AVG/.357 OBP/.509 SLG with Texas, belting 199 home runs and appearing in three more All-Star Games while there. The future Hall of Famer recorded 11,068 at-bats over his 21-year career, 8th-most in Major League history.
It was tough to see Andrew Miller leave, though the deal with Baltimore in mid-2014 yielded Eduardo Rodríguez. Miller was solid in relief with a 3.79 ERA in 157 games (12 starts) in a Boston uniform 2006-2014. Since then Miller has played for the Orioles, Yankees, Indians and Cardinals. Despite a rough final season in Cleveland, overall he gave the Tribe a 2.22 ERA in 120 relief appearances from 2016-2018. With New York, Miller was the American League Reliever of the Year in 2015 and the ALCS MVP in 2016.
Josh Reddick debuted in the Majors with the Red Sox in 2009 and made limited appearances in Boston until he was traded to the Athletics in 2011. Reddick has gone on to appear in 1,052 games with the Oakland, the Dodgers and Astros, with whom he won the World Series in 2017. Reddick was the Wilson Defensive Players of the Year in the American League for 2012 and 2013.
Affable and seemingly accountable after every game, the aforementioned Daniel Nava nonetheless never seemed as solid after his time with Boston ended in 2015. Nava appeared in 424 games with the Red Sox, but in only 165 more games with the Rays, Angels, Royals, and Phillies. His last MLB game was in 2017.
There wasn't a whole lot of love in Boston for John Lackey, who was sent to the Cardinals in mid-2014 in a deal that yielded Joe Kelly (as well as the incredibly failed experiment involving Allen Craig). Lackey was 47-42 with a 4.46 ERA in 111 games (all starts) for the Sox 2010-14. Seemingly revitalized out of Boston, Lackey was 13-10 with 2.77 ERA in his first full season at St. Louis, pitching 218.0 innings. Lackey finished his career with two more seasons with the Cubs.
Fair to say, though, that no departure from Boston was felt more acutely than Jon Lester's. Thought to be "over the hill" at age 30, Sox ownership send Lester packing in mid-2014 for basically a handful of magic beans (i.e., Yoenis Céspedes and a draft pick). Lester wrapped up the back half of that season in Oakland then inked a long-term deal with the Cubs that has been nothing but good for them both. Lester has gone 74-41 with a 3.54 ERA in 159 games (all starts) in Chicago since 2015.
In Memorium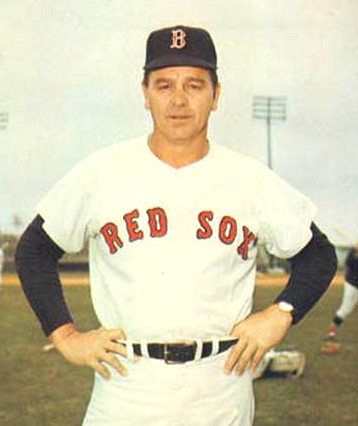 More than 100 former Red Sox died in the 2010s, including Hall of Famer Bobby Doerr (d. November 13, 2017) and Dick Williams, who reached the hall as a manager (d. July 7, 2011).
Here is the complete list of former Red Sox players, by year:
2010: Bob Chakales (February 18), Ken Holcombe (March 15), Billy Hoeft (March 16), Jim Pagliaroni (April 3), George Susce (May 8), Jerry Stephenson (June 6), Bobby Thomson (August 16), Otey Clark (October 20), Bill Werle (November 27), Walt Dropo (December 17), Karl Olson (December 25).
2011: Dave Sisler (January 9), Eddie Joost (April 12), Don Buddin (June 30), Mike Palm (July 24), Joe Trimble (August 11), Johnny Schmitz (October 1).
2012: Bud Byerly (January 26), Dave Philley (March 15), Mel Parnell (March 20), Dennis Bennett (March 24), Johnny Pesky (August 13), Les Moss (August 29), Bob DiPietro (September 3), Tom Umphlett (September 21), Joe Ginsberg (November 2).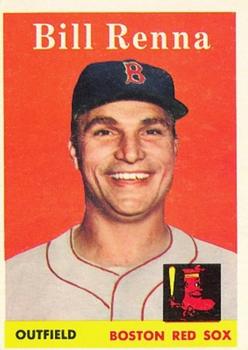 2013: Milt Bolling (January 19), Tom Borland (March 2), Bob Turley (March 30), Bob Smith (April 1), Grady Hatton (April 11), Cot Deal (May 21), Matt Batts (July 14), Frank Castillo (July 28), George Scott (July 28), Babe Martin (August 1), Jack Harshman (August 17), Dan Osinski (September 13), Rudy Minarcin (October 15), Jim Burton (December 12).
2014: Bill Henry (April 11), Billy Harrell (May 6), Moose Morton (May 11), Don Lenhardt (July 9), Bill Renna (July 19), Lou Lucier (October 18), Allen Ripley (November 7), Russ Kemmerer (December 8), Herb Plews (December 12).
2015: Bill Monbouquette (January 25), Windy McCall (February 5), Harley Hisner (March 20), Dick Mills (March 28), Jack Spring (August 2), Garry Hancock (October 10), Neill Sheridan (October 15), Norm Siebern (October 30), Hal Brown (December 17), Dave Henderson (December 27), Frank Malzone (December 29).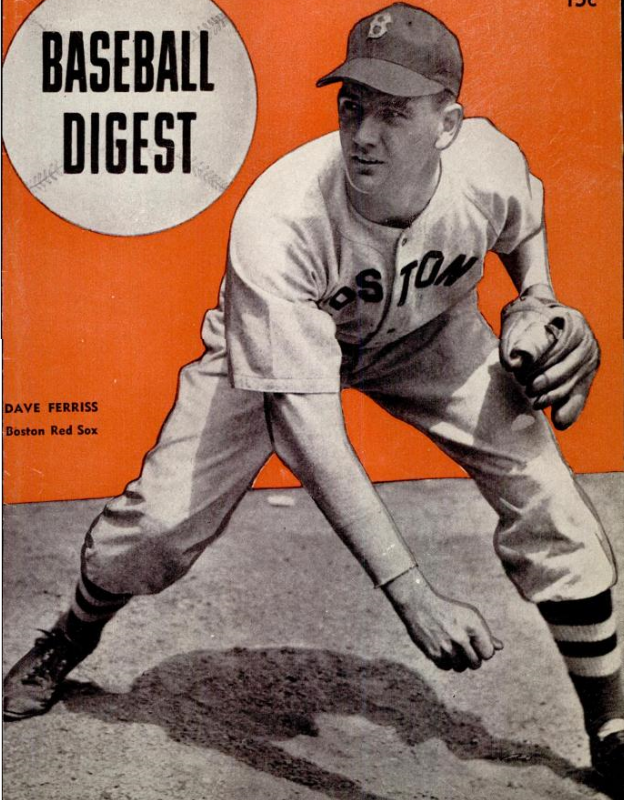 2016: Jay Ritchie (January 5), Frank Sullivan (January 19), Dick McAuliffe (May 13), Doug Griffin (July 27), Juan Bell (August 24), Marlan Coughtry (November 8), Russ Nixon (November 9), Dave Ferriss (November 24), Phil Gagliano (December 20).
2017: Todd Frohwirth (March 26), Sam Mele (May 1), Jim Piersall (June 3), Gene Conley (July 4), Don Baylor (August 7), Tom Wright (September 5), Ed Phillips (September 20), Jim Landis (October 7), Don Lock (October 8), Al Richter (October 29), Dick Gernert (November 30), Tracy Stallard (December 6), Ken Poulsen (December 28).
2018: Bob Bailey (January 9), Tom Brewer (February 15), Sammy Stewart (March 2), Jerry Moses (March 26), Len Okrie (April 12), Bruce Kison (June 2), Vaughn Eshelman (July 24), Bob Sadowski (August 5), John Kennedy (August 9), Dean Stone (August 21), Lee Stange (September 21), Marty Pattin (October 3), Billy MacLeod (December 12).
2019: Walt McKeel (January 1), Lenny Green (January 6), Dick Brodowski (January 14), Jerry Casale (February 9), Gene Stephens (April 27), Bill Buckner (May 27), Pumpsie Green (July 17), Tex Clevenger (August 24) and Ted Lepcio (December 11).