The Sox march to the postseason continued unabated Sunday with yet another exciting ballgame and Boston win.
It was the team's 11th straight win, the longest active streak in baseball and the longest for the Red Sox since April 15-27, 2009 when they similarly won 11 in a row.
It has been over ten years since the Red Sox won twelve straight, a series of four consecutive Interleague sweeps over the Braves, Nationals, Phillies and Mets from June 16-29, 2006. Against American League rivals you have to go back to August 1995 to find a 12-game Red Sox win streak.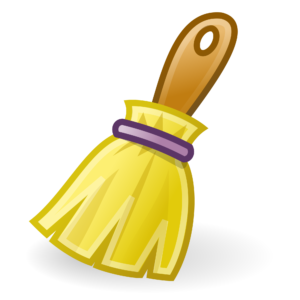 After an off-day on Monday, the Red Sox meet the Yankees in New York for their last three road games of the regular season.
Since 1913, Boston's longest winning streak was 15 games in 1946. To match that, the Sox will need to sweep a fourth consecutive series and take the first game of their final series at home against the Blue Jays.
Already guaranteed a postseason appearance after Saturday's win (their 8th in the past 14 years), Boston's Magic Number to win the division title and avoid the one-game Wild Card game, is down to two.
Not Just Wins, Dramatic Wins
The just-completed series with the Rays had plenty of fireworks, including a dramatic, 7th inning, come-from-behind grand slam by Dustin Pedroia. It was the fourth grand slam of Pedroia's career, his second of the season (13 other MLB players this year have multiple slams), and his first ever to give his team the lead.
Pedroia's grand slam, coming with two outs and two strikes was the first such home run to give the Red Sox a lead in a game since Rico Brogna had a similar slam on August 24, 2000. That home run also came playing against the Rays.
Pedroia Dances to a Win
On Sunday, the Sox were held to just two runs until the 10th inning when, once again, Pedroia featured prominently in the scoring, barreling his way around from first base on a double by David Ortiz for one of the most improbable scoring plays ever seen.
Ortiz' double was his 524th with the Sox. His next will tie him with Ted Williams for the second most in club history after Carl Yastrzemski (382). The double was Ortiz' 1,191st extra-base hit, passing Hall of Famer Lou Gehrig for sole possession of No. 3 on American League All-Time XBH List (and 10th on the MLB list). Only Alex Rodriguez (1,275) and Babe Ruth (1,350) had more XBH in AL history.
Eduardo Rodriguez, making a compelling case to be the third starter for postseason action, struck out a career high 13 batters. In all, Red Sox pitchers struck out a Major League record 23 batters including 11 in a row, which was also an MLB record.
Final Notes: The Red Sox finish the season set with Tampa Bay 12-7, the first season victory over the pesky Rays since going 12-7 in 2013…At his request, the retirement celebration for David Ortiz was cancelled out of respect to Marlins ace Jose Fernandez, who died tragically in a boating accident on Sunday. Evan Longoria and Chris Archer made a private presentation to Ortiz, which included a painting commemorating Papi's 500th career home run at Tampa Bay by Sarasota artist John Reynolds…Mookie Betts extended his hitting streak to 12 games. The Red Sox have had 16 hitting streaks of 10+ games this season, the most in majors, including six by Pedroia, three by Ortiz, three by Betts, two by Xander Bogaerts and one each by Jackie Bradley and Hanley Ramirez.