J.D. Martinez is looking for a bounce back season after a rough 2020. Martinez was 57-for-211 (.213) in the abbreviated season, setting career lows in AVG and wOBA (.290). Martinez' exit velocity averaged 89.5 miles per hour in 2020, the first time it has dipped below 90 MPH in the Statcast Era (since 2015).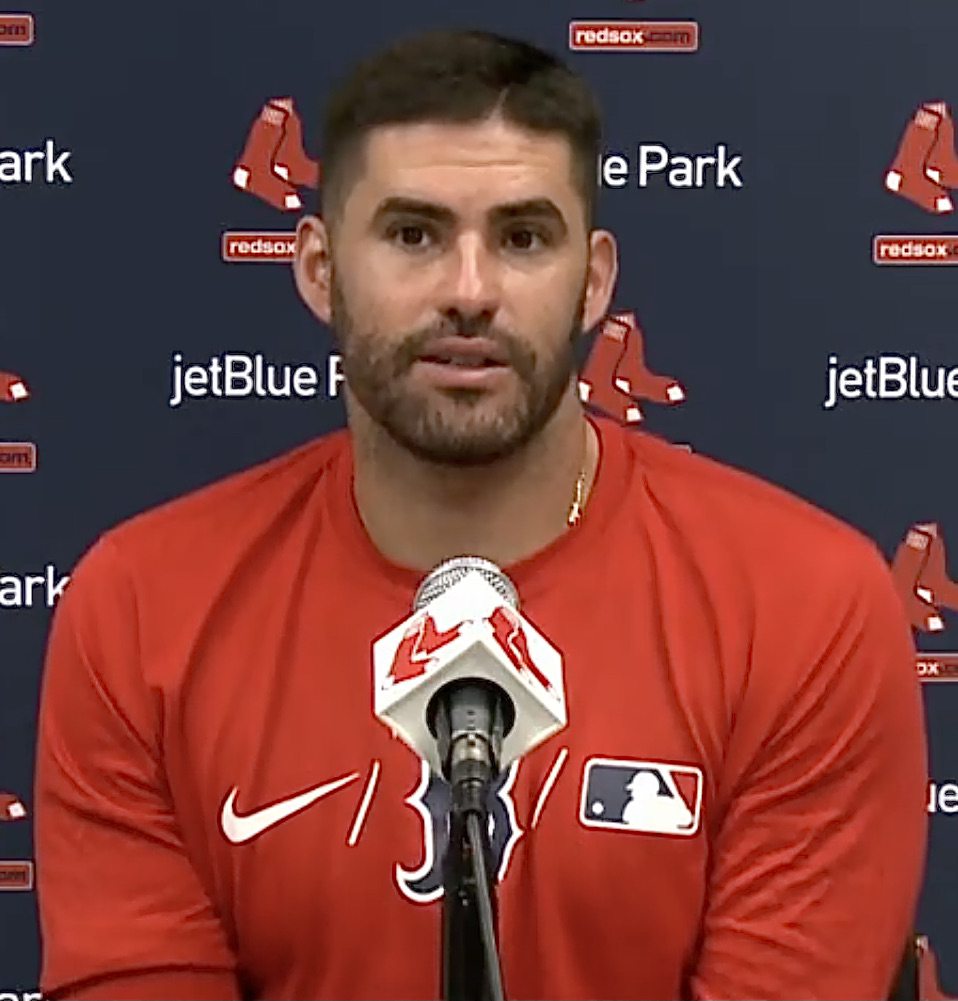 This week, from spring training headquarters in Florida, Martinez said the uncertainty of the 2020 season schedule had a big impact on his state of readiness, not to mention Major League Baseball's limitations on the use of in-game video as a result of sign-stealing scandals. Prior to 2020, Martinez had relied heavily on in-game video to analyze his at-bats and make quick adjustments for second and third plate appearances.
"It was my fault," Martinez said of effects of exhibition season shutdown last spring. "I take accountability for that because I didn't stay ready." This year, he said, he told himself he wouldn't let that happen again.
Break it down again
During the off-season Martinez worked on deconstructing his swing, something he says isn't a natural swing for him, but rather a technique he taught himself. Through a process of elimination Martinez says he feels he has likely identified the root cause of his power outage and that an adjustment has made him more confident of a return to form. "It was almost like a logjam," Martinez said. "Once you remove one log, everything started flowing again."
The Sox are counting on Martinez for power. "We've seen how important his is to our lineup," Baseball chief Chaim Bloom said last week. "He's such a complete hitter when he's right."
For his part, Martinez says he will play with a bit of a chip on his shoulder in 2021, looking forward to contributing as he has in the past. But he's also a realist. "I can't sit here and say, 'Yeah, guys, I'm back," the slugger said. "The moment you think you got it figured out, this game humbles you real quick."
Now, a few other notes of interest to Red Sox Nation:
After the dramatic on-field impact of the Sox' vaunted "payroll flexibility," it's easy to view the 2021 Red Sox as the penny pinchers. But at $205 million, Boston remains the team with the second highest payroll in the Majors thanks to dead money still owed to the likes of Dustin Pedroia, David Price, and Andrew Benintendi. Fortunately, a good chunk of that comes off the books after this season.
Good sign: Look for more aggressive play from the Red Sox under Manager Alex Cora this season. Driving in the runner at third with less than two outs is a particular area of emphasis for him, saying that alone can be the difference 84 and 94 win in the season. "Infield back, man at third, one out, and you don't put the ball in play with two strikes, that's not just another strikeout," Cora said, "That's a bad strikeout."
Former Red Sox reliever Andrew Miller contracted COVID-19 ten days before the reporting day for Cardinals spring training. Miller said his symptoms were relatively minor while he quarantined at home. The now-35-year-old is entering the final year of his contract with St. Louis. Miller was 13-12 with a 3.79 ERA in 157 appearances with Boston, 2011-14.
Best of luck to TJ Connelly as he exits after 15 years at Fenway Park's DJ. Connelly is a musical savant who brought mirth and intelligent variety to the space between countless innings over the years. You can still hear Connelly's great work on his new digital radio venture.