The Red Sox made Brock Holt their nominee for the 2016 Roberto Clemente Award, given to the player who best represents the game through extraordinary character, community involvement, philanthropy and positive contributions, both on and off the field.
Since his arrival in Boston in 2013, Holt has been involved with the Jimmy Fund, which supports Boston's Dana-Farber Cancer Institute in raising funds for adult and pediatric cancer care and research to improve the chances of survival for adult and pediatric cancer patients.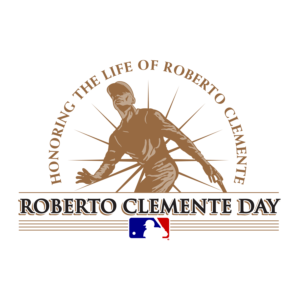 Last year's Clemente Award winner was the Pirates Andrew McCutchen. The Red Sox were represented in back-to-back wins by Tim Wakefield in 2010 and David Ortiz in 2011.
Established originally in 1971 as the "Commissioner's Award" for philanthropy, Hall of Famer Willie Mays was the first honoree. The award was renamed in 1973 following the tragic plane crash that took the life of Clemente while en route to deliver supplies to earthquake victims in Nicaragua. In all, 16 members of the National Baseball Hall of Fame has received the Clemente Award, too, most recently Craig Biggio in 2007.
This year's nominees include former Red Sox Jake Peavy (presenting the Giants) and Adrian Gonzalez (representing the Dodgers) as well as familiar faces like Curtis Granderson of the Mets, Kevin Pillar of the Blue Jays, Brett Gardner of the Yankees and the Orioles' Adam Jones.
MLB will celebrate the 15th annual Roberto Clemente Day across the league on Wednesday September 7. For the first time, fans will be able to vote for the player they feel most deserving of the award by using a player-specific hashtag on Twitter and Facebook. Holt's hashtag is #VoteBrock.