The Red Sox had their chance to put their much-valued payroll flexibility to good use. Instead, once again, as they had in 2022 Spring Training, the front office dramatically under-bid for Xander Bogaerts at this year's Winter Meetings in San Diego. On Friday, a smiling Bogaerts made his debut in a Padres uniform.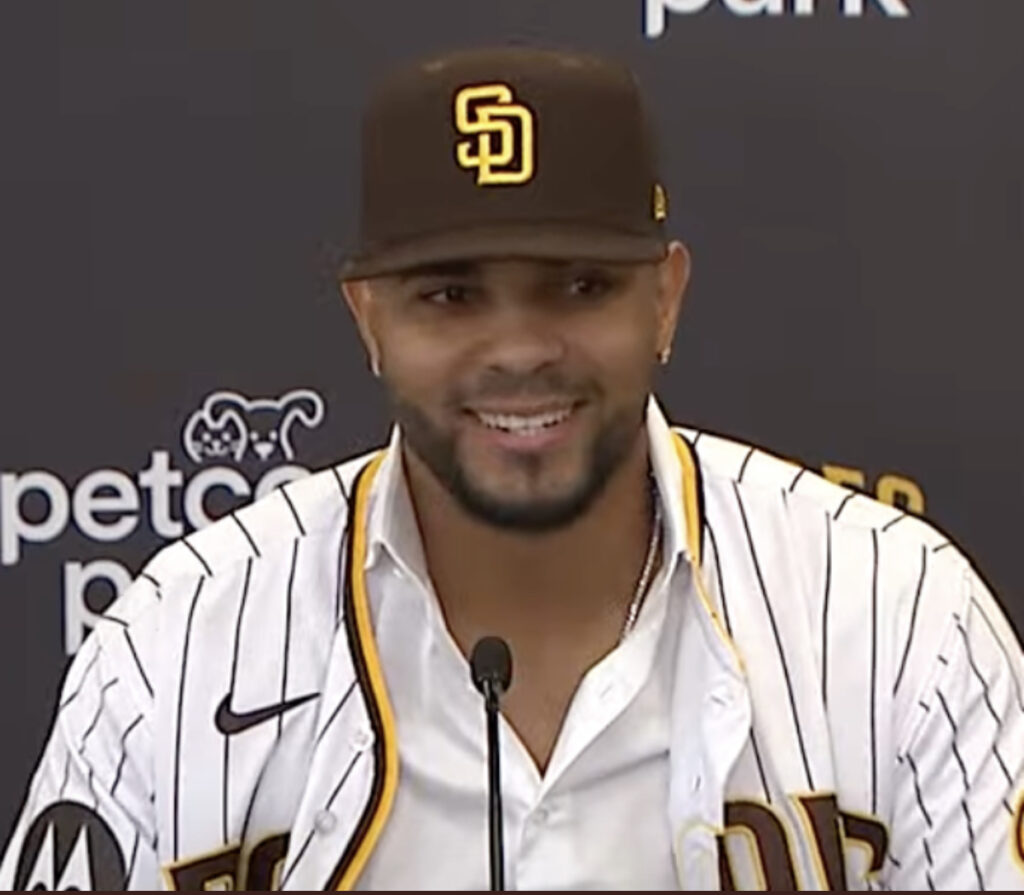 The just-turned-30 shortstop capitalized on the Padres' largess, signing on for 11 years and $280 million in a deal that includes full no-trade protection. In Bogaerts San Diego get not only a solid performer, but a team leader with a consistently positive attitude and championship bona fides.
Earlier, as the Winter Meetings wrapped up, Sox brass had seemed positive about their reported offer of $160 million over six years. There was a sense of momentum, with many press reports indicating that a deal was near at hand.
Later that evening, as he waited at the San Diego airport, Boston baseball president Chaim Bloom seemed blindsided by the Padres when the news reached him just before the long flight home to Boston. Bloom's crew had again miscalculated Bogaerts' value. Worse, the Padres offer wasn't an outlier. The Boston Globe's Peter Abraham tweeted that three or four other teams had been willing to go to $200 million or more to land Bogaerts.
Bad start ends worse
The week at the Winter Meetings started badly. Bloom seemed outmatched, missing out on a deal for Jose Abreu, which had been reported to be the team's No. 1 outside priority. Later, the Sox thought they had a deal with reliever Zach Eflin only to see the Rays steal it away. Boston also whiffed on reliever Tommy Kahnle when the Yankees swooped in with a better offer.
But things brightened for Bloom with the signings of relievers Kenley Jansen and Chris Martin and then on the surprising news that the Sox had signed Japanese star Masataka Yoshida.
Those positive vibes immediately evaporated with the news of Bogaerts' departure, leaving many in Red Sox Nation angry and reasonably questioning whether Bloom is out of touch and over his head.
Bogaerts' Legacy
Xander Bogaerts finishes his tenure in Boston having played the most games at shortstop in franchise history (1,192) while recording the fourth-most hits of any Boston player before turning 30 (1,407). Only three Hall of Famers, Carl Yastrzemski (1,480), Bobby Doerr (1,437) and Jim Rice (1,429), had more.
The two-time World Series champion had four All-Star selections with the Red Sox and won an American League Silver Slugger Award five times.
Just three qualified Major Leaguers had a .825 OPS or better in each of season from 2018 to 2022. Two of them used to play for the Red Sox: Mookie Betts, Freddie Freeman and Bogaerts.