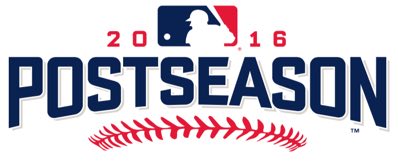 Hard to believe, but the 2016 postseason is just around the corner. Today, Major League Baseball announced the full schedule:
Any necessary regular season Tiebreaker Games (ESPN), Monday October 3.
American League Wild Card Game (TBS), Tuesday October 4.
National League Wild Card Game (ESPN), Wednesday October 5.
Both AL Division Series start (TBS), Thursday October 6.
Both NL Division Series start (MLB Network or FS1), Friday October 7.
AL Championship Series (TBS) starts Friday October 14.
NL Championship Series (FOX or FS1) starts Saturday October 15.
112th World Series Game One (FOX), Tuesday October 25 in the home of the AL champs.
Should the World Series go all seven games, the last will be played on Wednesday November 2.
ESPN radio will cover all postseason games.
If you're an MLB.TV subscriber you'll be able to watch all games telecast on MLB Network, TBS or FOX, once you're authenticated as a subscriber to the applicable network through a participating pay TV provider (like DirecTV).