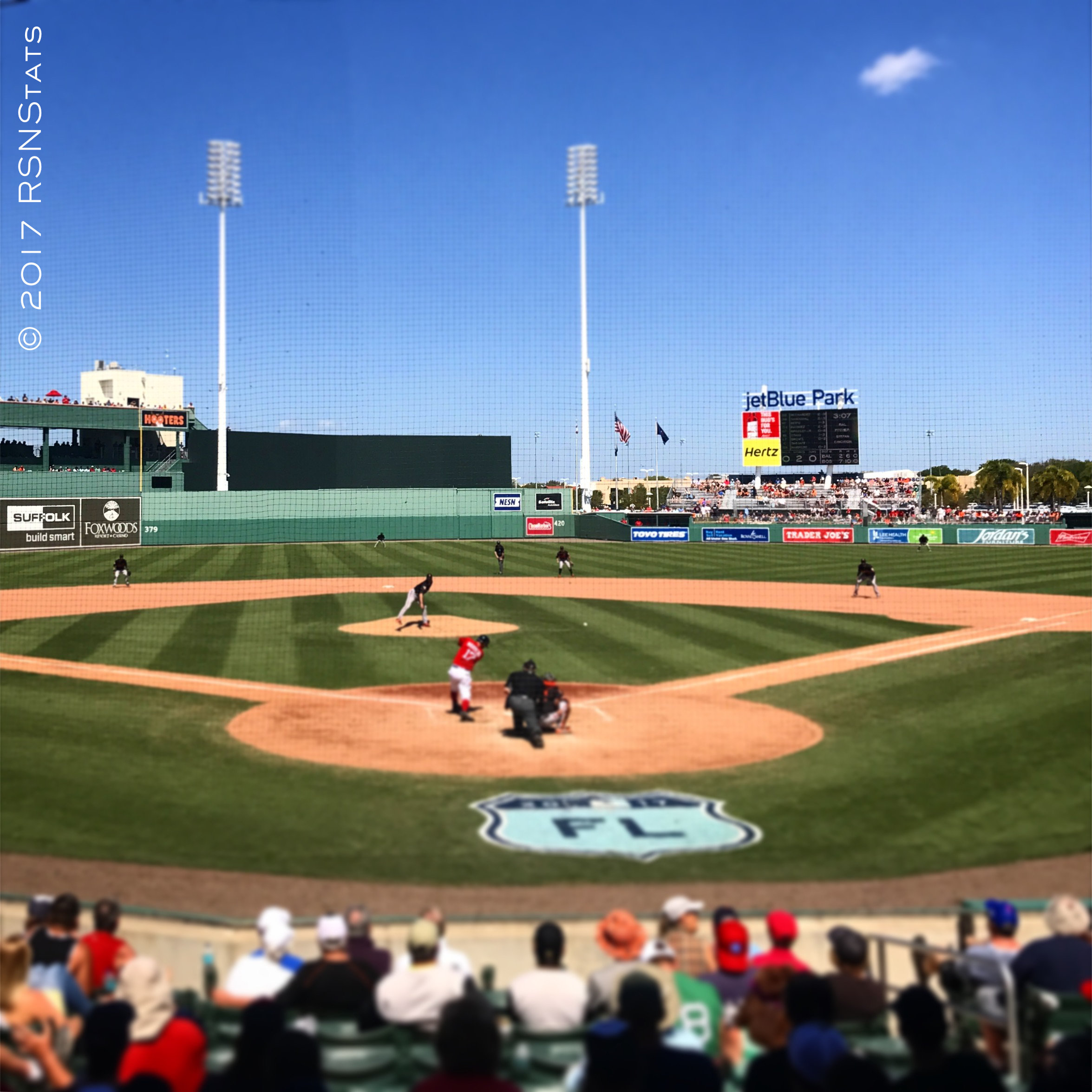 When you were a kid, the start of December sure didn't feel as though the holidays were just around the corner. It seemed like an awfully long time to wait for those presents. Now, at the cusp of a long winter, the start of the new baseball season seems just as far away. But Spring Training is really just around the corner. Just keep reminding yourself!
The Red Sox have announced some key Spring Training dates that we can all circle on the calendar:
As of Saturday, December 2 at 10 AM, fans can purchase tickets for all home 2018 Spring Training games at the Fenway South Complex and on redsox.com. Home games take place at JetBlue Park at Fenway South in Lee County, Florida.
Truck Day, when the team's equipment leaves Fenway for Florida, is on February 5.
Pitchers and catchers will hold their first workout on February 14. The first full squad workout is February 19. Workouts are free and open to the public.
The team's Open House at JetBlue Park will be on Saturday, February 17 from 11 AM to 3 PM. It, too, is free to the public.
The first game for the 2018 Red Sox will be on February 22 at 1:05 PM with a single-ticket double-header against the Northeastern University Huskies and the Boston College Eagles. These opening games are part of the 18 Spring Training games the Sox will play at home.
The Grapefruit League officially kicks off with a the home opener on February 23 against the Twins.
Some fun dates on the Spring Training calendar include hosting the Yankees on March 3 (and then facing them at George M. Steinbrenner Field in Tampa on March 23), and hosting the World Champion Astros on March 24.
If you're thinking of a pilgrimage to Fenway South, you're sure to enjoy it. I experienced it for the first time last season and it was a lot of fun. JetBlue Park is small, the staff there are incredibly efficient and hospitable, there is plenty of ballpark food and free sunscreen, and the weather, well, it's just great.