A day after conceding another off-season disappointment, the Red Sox were all smiles at a Wednesday press conference formally announcing the 10-year extension for Rafael Devers. The reported $315.5 million deal, which included a $20 million signing bonus, runs through 2033.
Tuesday's Sox news had been dominated by word of elbow surgery for infielder Trevor Story, who will be sidelined for an indefinite period, according to Chief Baseball Officer Chaim Bloom. Story had experienced pain in his elbow "just before Christmas," Bloom said on Tuesday, making Wednesday's celebration of Devers the perfect way to change the subject.
Sox CEO Sam Kennedy called the Rafael Devers extension an "organizational victory" and a "historic day" for the club, saying the 26-year-old slugger represents "all that is great about the Boston Red Sox."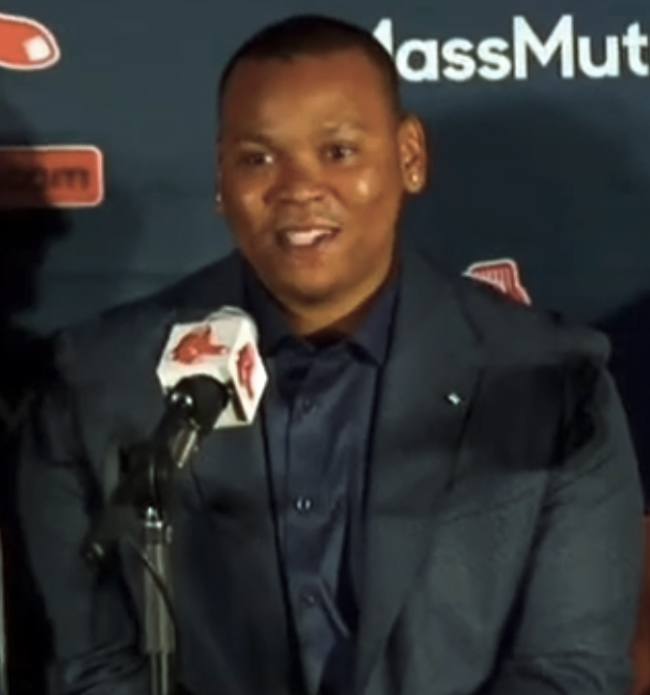 For his part, Devers said he was happy to be here, and glad to avoid the stress of his impending free agency. Devers thanked #RedSox Nation, "who adopted me since I was 16 and have also been a big help in getting me to this point."
When a reporter noted that long-term deals can be de-motivating to some players, Devers said that wouldn't happen to him. "I love what I do, " he said. "I'm happy to play here and that hunger won't subside, it'll be maintained because I just love playing baseball and I love doing it here."
The extension makes Devers the team's highest paid player, but he says that won't change how he goes about his business. "Nothing changes. I just want to be the same guy that I've always been. Someone who has fun, someone who enjoys the game, whose approachable. A lot of times my teammates ask me a lot of questions and I'm happy to answer but I never want to feel like I'm above the team or something that's larger than what I see that I am."
Ownership in the building
Despite plenty of recent hand-wringing over the Sox ownership's absence from recent media events, club chairman Tom Werner was at the dais Wednesday, though few questions were addressed to him.
Werner took the opportunity to praise Devers, calling him "one of the great players in baseball," and predicted his best years were ahead of him. Werner said Sox principal owner John Henry, not available for Wednesday's event due to a prior commitment, was "central" to getting the Devers deal done. Henry, he said, joined other Sox front office executives in a trip to visit with Devers in Santo Domingo last December 14.
Werner was candid that 2022 was a disappointment both for fans and for the team. "There were a lot of ups and down last year," Werner said. "I believe in June we were 11 games over .500 and then the wheels came off and people were rightfully upset and disappointed. We were rightfully upset and disappointed. We did not like what happened last year," but added that he believes "Chaim has a clear plan to make us not only competitive but to win another World Series."
Bloom concedes difficulties, says future will be "awesome"
Bloom opened Wednesday's presser with a message aimed right at the fan base.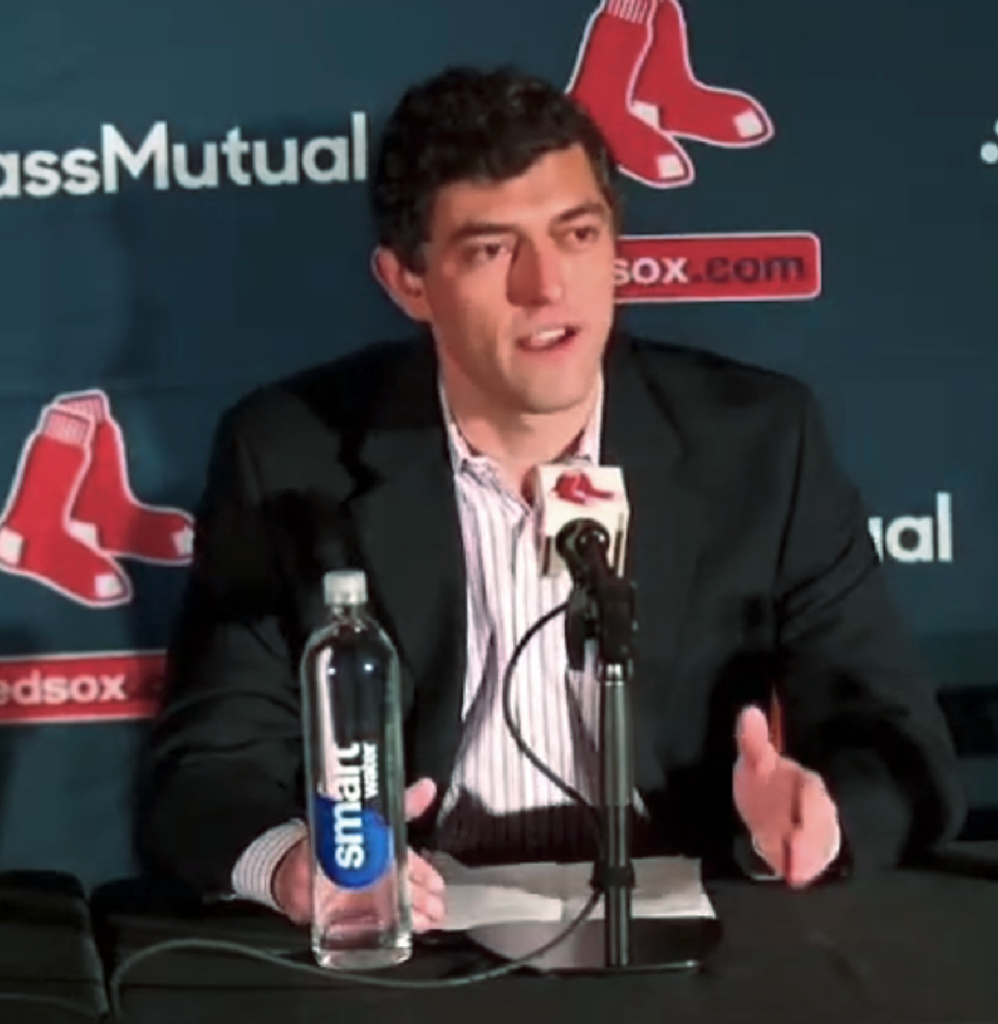 "Loving your favorite team has great moments [but] it's not always easy," Bloom said. "And I know we've had some ups and downs, certainly in the last few years. And I know you all are smart and knew there would be ups and downs with where we stood and some of the things we'd have to go through. And you've been with us the whole way. When we've celebrated you've celebrated with us. When we've hurt, you've hurt and we know that, and we feel it.
So I'm hoping today, when you think about what we always talk about, and where we're going and this vision of a Red Sox organization that every year is consistently contending for championships, I'm hoping that that vision is a little clearer for you today."
While acknowledging the setbacks, Bloom remained unbowed and unequivocal: "I just want to be clear: We're going to do this. It's going to be awesome. And we are going to get there."
Building on a long-term bet
Perhaps the most interesting comments came near the end of the event. Asked why the extension puts the Red Sox in a better position, Bloom talked about what it meant to build a roster around a superstar like Devers.
"The way these commitments tend to go," Bloom explained, "you're making a bet over a long period of time and generally speaking, you want to really be well-positioned to back up that bet and especially to back up the front-end of that bet," when a player is in their most impactful years.
"When you look at the talent that we have coming—not just this year but in the years to come we're going to be well positioned to back that up—whether they've played in the big leagues or have yet to play in the big leagues, and I think feel better than we have in a long time about what we're going to be able to put around [Devers] to be able to win."