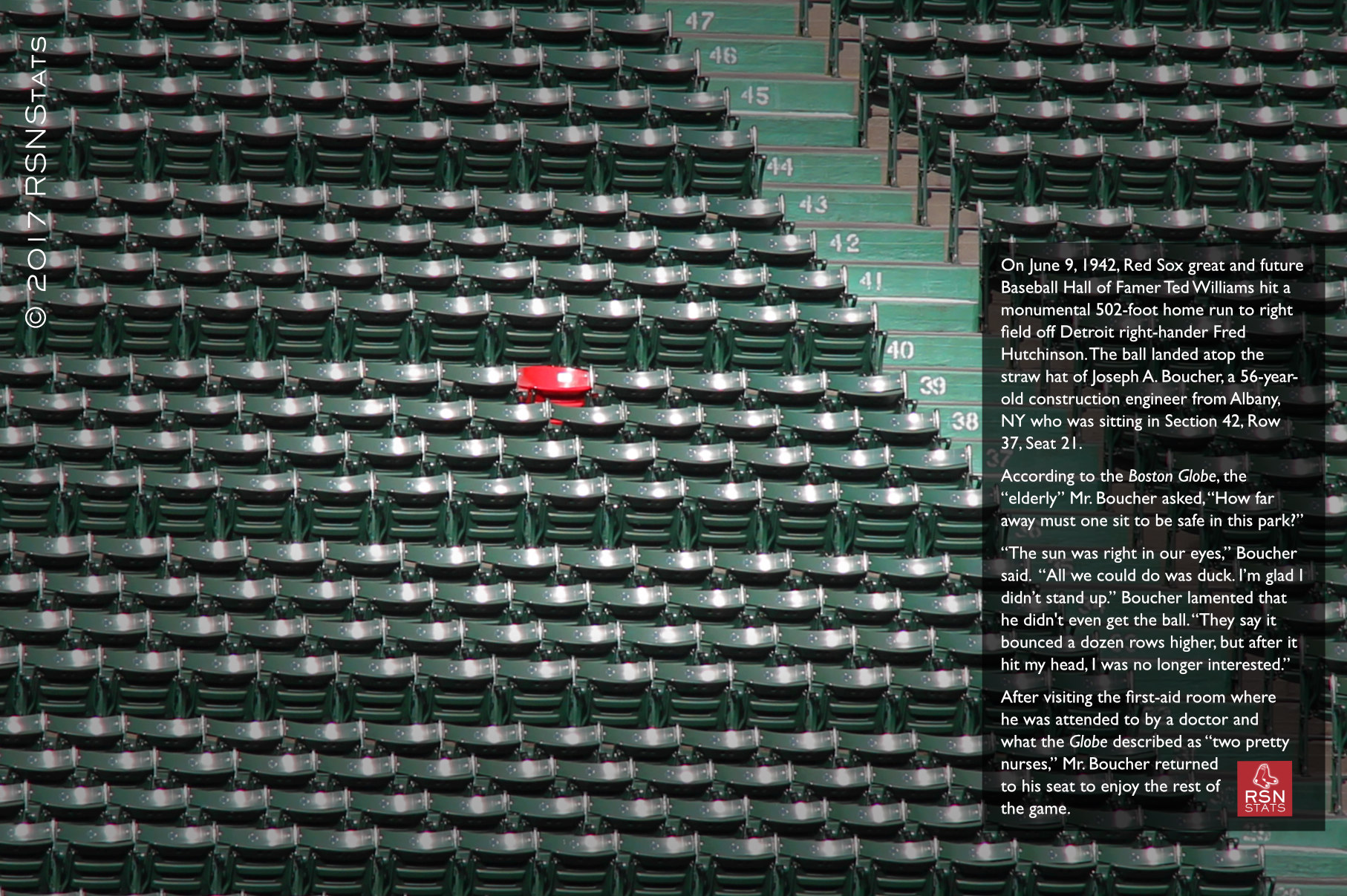 Today is the 75th anniversary of Mr. Ted Williams' infamous "red seat" home run at Fenway Park. It's a fun story, though many question its veracity. If you're having trouble reading the caption in the above photo just click on the image to expand it.
Red Sox Fly to Fenway for Five
The Red Sox are back home now for just five games after a 5-5 road trip that, actually, could have been a lot worse. Boston was outscored 46-49 over the ten games, but outscored 1-17 in two particularly nasty drubbings at the hands of the Yankees this week.
On Wednesday the team ran into a resurgent CC Sabathia. Boston has had some success against Sabathia previous but not this time. The burly pitcher improved to 7-2 on the season after beating Boston easily with 8.0 IP of shutout baseball.
Sabathia is on roll with his most pre-All-Star Break wins since 2013. Wednesday's was his fifth straight win. He has a 1.11 ERA during that stretch. More importantly to New York, Carsten Charles is now 6-0 with a 1.25 ERA in his seven starts following a Yankees loss this season.
Now, some other news of note for Red Sox fans: