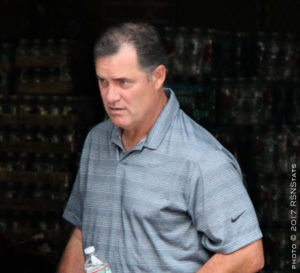 The shelf life on managers is short and today John Farrell's expired.
The Red Sox announced that Farrell, 55, won't be back for the 2018 season. Farrell was 432-378 in his five seasons with Boston. His win total is the 6th-highest in team history. Overall, Farrell spent nine seasons with the club, also serving as its pitching coach from 2007-10.
During his five years as manager the 432 Red Sox wins were 6th-most among all major league clubs, 2nd-most in the American League after 454 by the Indians. Offensively under Farrell the Red Sox owned the best on-base percentage in the majors (.334) as well as the 3rd-best batting average (.265) and OPS (.753).
Farrell's .533 win percentage is 13th-best among all Sox managers with at least 300 games. Hall of Famer manager Joe McCarthy had the best win percentage among this group (.606 in 1948-50 seasons).
Dombrowski Makes The Call
Red Sox President of Baseball Operations Dave Dombrowski said that principal owner John Henry told him the decision to fire Farrell was up to him in a meeting early Wednesday at the ballpark. Dombrowski then called Farrell for a meeting at the ballpark at 9:00 AM. Asked to characterize Farrell's reaction, Dombrowski said "It's not like his was pleased. He was disappointed…it's never an easy moment."
Though the move against Farrell may be popular with some fans, Dombrowski said that sentiment didn't weigh in his decision. "That's not why you make decisions at this magnitude," Dombrowski said. "You make moves because you think it's the best for an organization at a particular time."
Dombrowski would not reveal specific reasons for Farrell's dismissal. "That's something I'm going to keep to myself, other than a lot of different factors." Dombrowski said it was "not a snap decision, not by any means." No players were consulted in the decision, Dombrowski said. "I think it's a management decision."
"John Farrell is one of the finest men I have ever had the pleasure to work with," Red Sox chairman Tom Werner said on Wednesday. Werner told the Boston Globe "John didn't do anything wrong," adding that "Change is part of life. This is obviously something Dave thought would benefit the organization."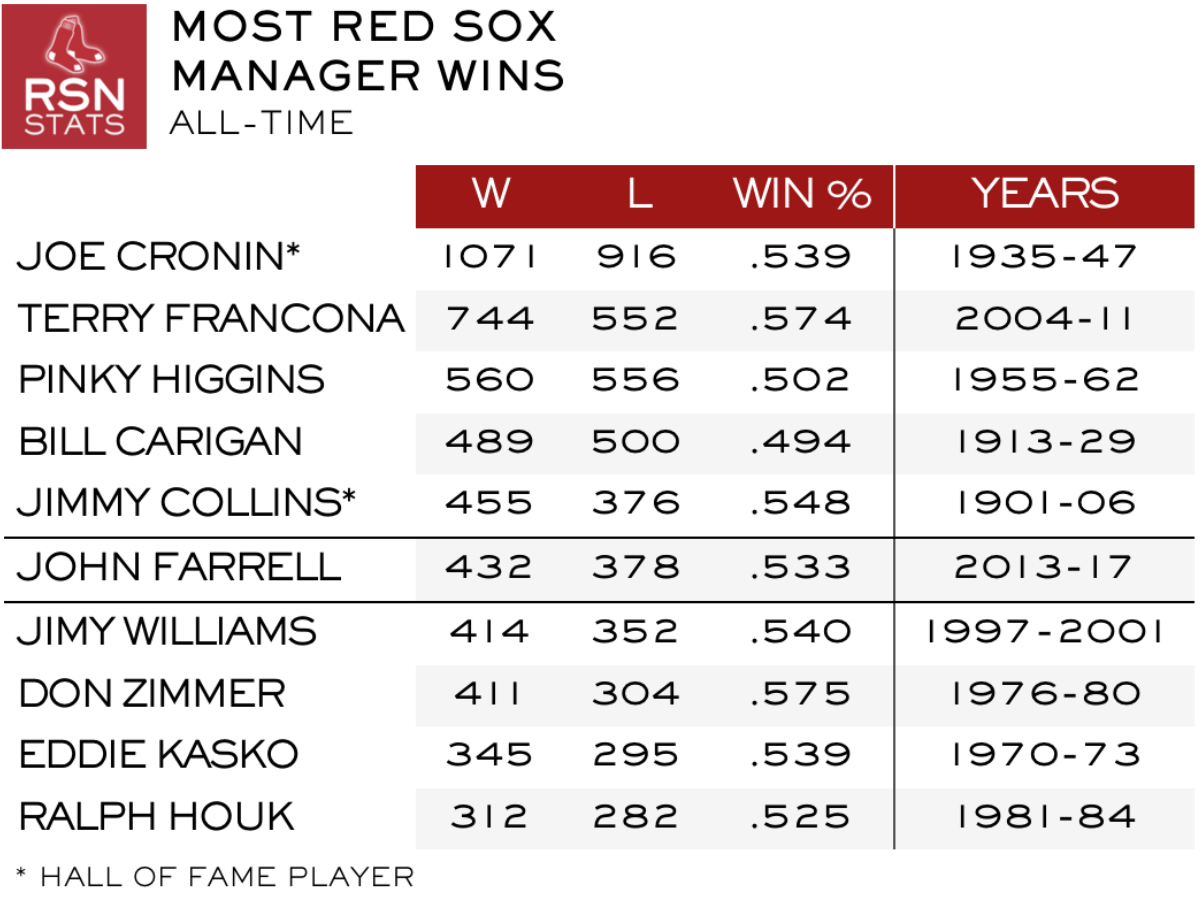 Dampening enthusiasm for inexperienced candidates such as Jason Varitek, Dombrowski said the new Sox manager should have managerial experience or at least experience on a major league coaching staff. "It's difficult for a person to walk directly on to the field without some on-field managerial experience at some level," though he said there is some flexibility for him in that thinking.
Dombrowski indicated that no one on the current coaching staff, which is contracted through the 2018 season, is under consideration for Farrell's job. While he'll recommend the current coaches to whomever the new manager turns out to be, Dombrowski says the new manager will have the final decision on his staff. Dombrowski said that despite their signed status, he will grant permission for any club to talk with the current coaches about opportunities elsewhere.
Farrell Thanks Ownership
In a statement on Wednesday afternoon, Farrell thanked ownership for the opportunity to manage the Red Sox. "I have enjoyed every moment of this job – its peaks and its valleys," Farrell said. "There are few, if any, positions in life that create so much passion on a daily basis."
Farrell goes on to say "There are no days off when managing this proud franchise. I would not have wanted it any other way…I thank John Henry, Tom Werner, Michael Gordon, and the ownership team for their faith in me and wish them nothing but the best moving forward."