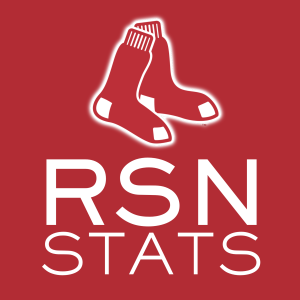 Throughout the year, RSNStats.com posts articles of interest to Red Sox fans. Don't miss any of it!
Subscribe for free today and you'll get an email whenever new content appears on RSNStats.com. There's no cost or obligation and you won't get bombarded by emails. Of course, you can unsubscribe at any time. Know, too, that RSNStats.com will never ever pass along your email address to anyone else.
As always, fans, thanks for being part of the RSNStats community on Twitter and here on the web.
[jetpack_subscription_form subscribe_button="Sign Me Up" title="Subscribe to RSNStats" subscribe_text="Type your email address below and press the Sign Me Up button. Soon, you'll get a confirmation at the email address you provided. Just click the Confirm button in that email and you'll be all set to automatically receive the latest Red Sox articles from RSNStats.com."]