In his excellent daily Red Sox newsletter, the Boston Globe's Alex Speier reminds us that Monday's start by Joe Kelly was the 13th time this season a Boston starter has allowed 5 or more earned runs.
By that horrible measure the Red Sox are now tied with the Indians for the most such games this season in baseball. Contrast that with the Athletics, who've had the fewest such games (4) in MLB. Among Boston's division rivals the Blue Jays have the most such games (9) followed by the Orioles (7), Rays and Yankees (6 each).
I took a look back at 35 previous Red Sox seasons to see how bad this crop of starters is. I found 2015 to be just the 5th time since 2000 and the 10th since 1980 that Boston starters have given up 5+ ER in 13 or more of the club's first 45 games.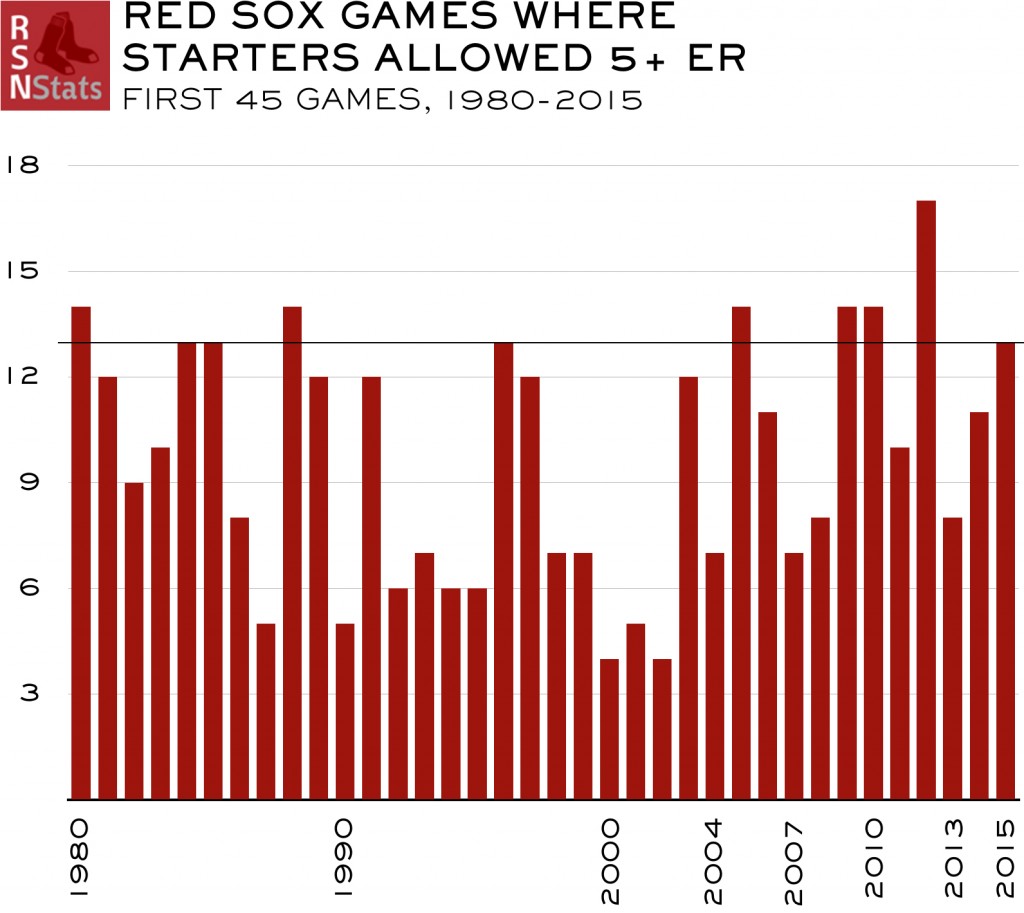 What became of the club in those 9 past seasons with terrible starting pitching?
Remarkably, all but one (the 2012 team) finished the year above .500, and two (the 2005 and 2009 teams) collected 95 wins overall, though notably, both were swept 3 games to none in the first round of the playoffs. Four of those nine seasons ended with the Red Sox finishing their division in 4th place or lower. Here's the full data set: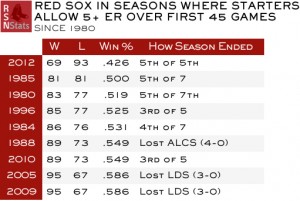 We know that the 2015 Red Sox are built for offense but to date, it just hasn't clicked consistently. Despite living in a weak division, history offers little consolation that this year's club can thrive in, let alone reach the postseason unless something changes dramatically.