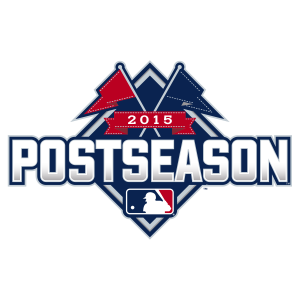 The Red Sox, baseball's winningest Wild Card club ever, are spectators tonight. Those past wins, small consolation as the 2015 postseason begins again without them.
The season rolls on, however, for the Yankees and Astros tonight in the American League Wild Card game. One team will go on, one will go home.
For the Yankees, it's their 52nd postseason appearance, the most of any MLB club ever. They've appeared in 18 of the last 21 postseasons.
The Astros will make their 10th postseason appearance on Tuesday, their first since joining the American League in 2013.  Houston was last in the postseason in 2005, advancing all the way to the World Series by way of the Wild Card.
Yankees are, no doubt, happy to be playing at home in this winner take all game. They were 45-36 in The Bronx this season, clinching a 24th straight winning record there. The 24 consecutive winning home seasons is the second longest such streak in MLB history. The only longer one was set by the Yankees from 1918 to 1964—a remarkable 47 years.
The Astros may have preferred to play at home, but they're not intimidated by Yankee Stadium. The club beat New York 4-games-to-3 in the 2015 season set, including winning 2-of-3 in New York. In that three game set, Houston outscored the Yanks 21-4 including a 15-1 win in the start made by Astros pitcher Dallas Keuchel, who also starts tonight.
The winner of tonight's game will face the Royals in the Division Series that starts Thursday.
Red Sox in the Wild Card
Though sitting home tonight, the Red Sox are baseball's all-time leader with seven total Wild Card wins. The Yankees are next with four, followed by the Cardinals and Rockies (3 each).
Boston won the American League Wild Card games of 1998, 1999, 2003, 2004, 2005, 2008, and 2009.
AL East teams generally have fared well in Wild Card games with 15 winners coming from that one division, the most in all of baseball.
Former Red Sox ace Jon Lester started for the Athletics in last year's AL Wild Card game allowing 6 runs (all earned) on 8 hits over 7.1 innings pitched. Despite Oakland's 7-3 lead in the 6th inning, however, the Royals roared back to tie the game and, ultimately, win 9-8 in 12 exciting innings. Kansas City, of course, went on to win the Division & Championship series before losing the 2015 World Series to the Giants.