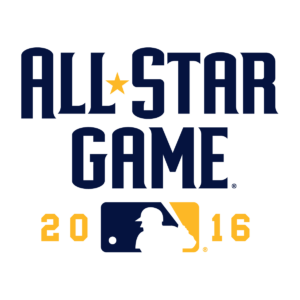 Since 2000, the Red Sox have been represented at the All-Star Game by just one player only three times. Last year, that one player was Brock Holt. But 2016 is shaping up to be a very different story, with Boston primed to have several players at the Midsummer Classic.
On Tuesday came news from MLB that Jackie Bradley has powered his way into contention to be a first-time All-Star with 937, 571 votes. If the voting holds, Bradley would become the first fan-elected Sox outfielder since Jason Bay in 2009, and the first left-handed hitting Sox outfielder since Johnny Damon in 2005.
Today's update finds two other Red Sox, David Ortiz and Xander Bogaerts, with leads over two Royals players. Big Papi's 1,460,339 votes give him a lead of more than 800,000 votes ahead of second-place Kendrys Morales. Bogaerts' 1,040,465 votes is about 226,000 votes ahead of second-place Alcides Escobar.
And then there's Mookie Betts, who added 312,969 votes to his tally from last week to move into sixth place among AL outfielders, a list now headlined by the Angels Mike Trout (1,344,578 votes), the Royals Lorenzo Cain (944,362), and Bradley.
How the team is selected
The American League All-Star Team will have nine elected starters. 24 more players for the AL roster will be selected by a combination of Player Ballot choices and selections made by the All-Star manager Ned Yost. After the rosters are finished, fans have another say in the process, voting to select the roster's final contender from a list of five players.
The All-Star Game is July 12th at the Padre's Petco Park in San Diego.
Voting on the 2016 Esurance MLB All-Star Game Ballot is open until June 30th at 11:59 PM, Eastern Time.