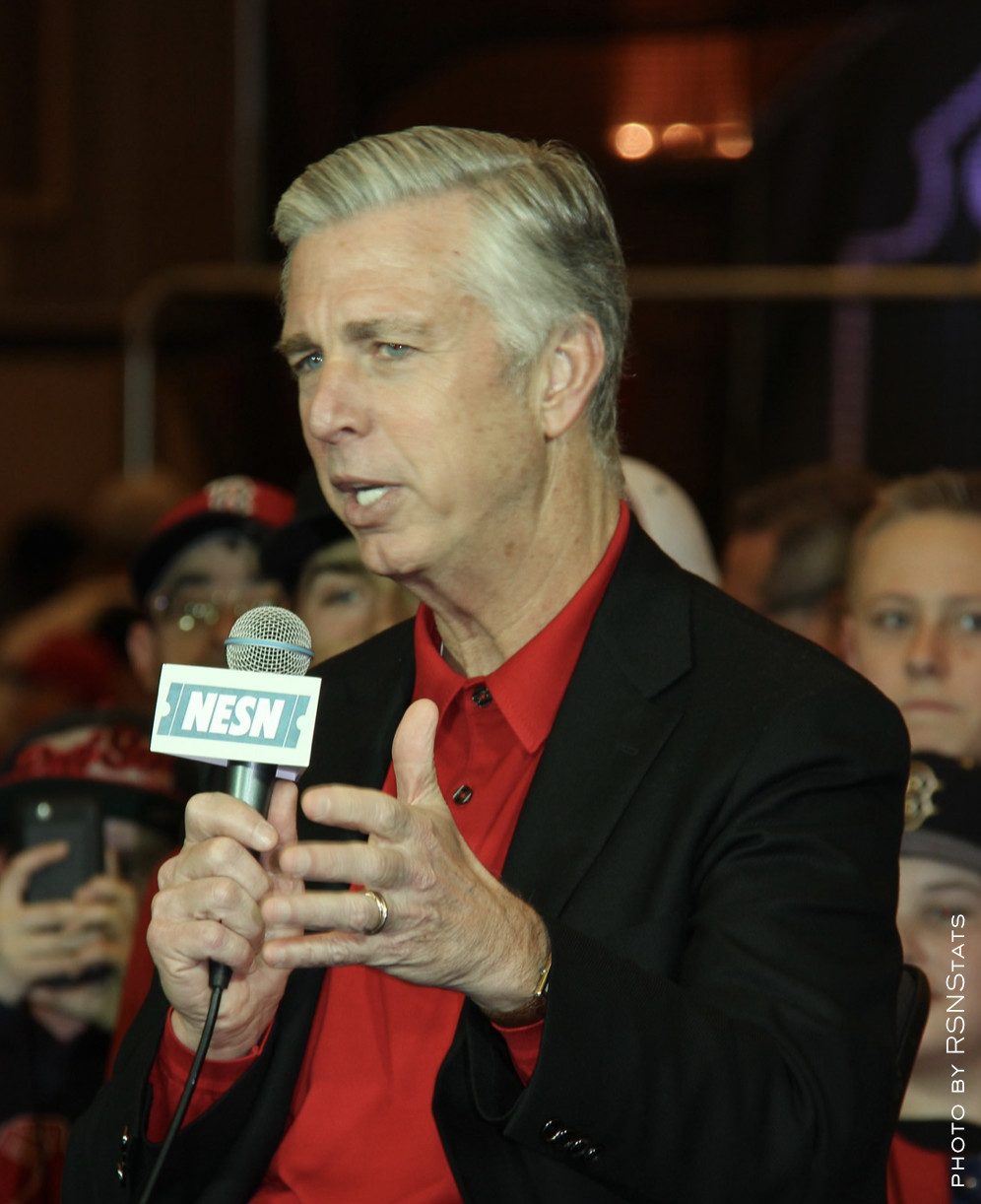 As the Red Sox stumble around in the last quarter of the season there's increasing buzz that Dave Dombrowki's days atop of baseball operations could be drawing to a close. Dombrowski's contract terms aren't public, but it has been reported that he still has another year on his contract.
The Sox' fall from 2018 World Champions to postseason hopefuls (at best) in 2019, has been a dramatic one. Few could reasonably expect a repeat championship. That's a combination of skill, health, deal-making, and luck. At the same time, no one reasonably expected such a lackluster, mediocre season, either.
As in any other successful business, there are roles for a wide variety of talents in an organization like the Red Sox.
Ownership's job is the provide the resources, the dollars necessary to keep the team competitive. They do that in a variety of ways, some completely unrelated to baseball. It's difficult to fault the current ownership group. They have consistently kept the dollars flowing as evidenced by the club's huge payroll. Unlike teams in so many other markets, the Red Sox haven't been limited by money. The consistent flow of resources is a major reason why Sox fans have enjoyed four Championships since 2004.
The job of the front office is to use ownership's dollars to field a winning team. Coaches and the manager make the day-to-day calls on how those pieces are employed. Players, of course, are the pieces and they need to perform. There's some overlap, certainly, among the top three tiers of the organization, but at the end of the day smart people won't work for you if you don't give them the latitude to do their jobs. And with that latitude must also come accountability.
Unlike so many other jobs, there's nowhere to hide in sports. You don't wait for a quarterly earning statement or the annual shareholders' report. The results are on the field after every game. And when it comes to the Sox in 2019, the results haven't been good.
Front Office Fumbles
You can point to ups and downs of specific players this season and you can question specific in-game decisions by the manager. What you can't explain is how the front office expected the bullpen to excel after jettisoning two major contributors and replacing them with little more than prospects.
In place of Craig Kimbrel and Joe Kelly, who together provided 128.0 innings of major league relief last season, the organization rolled the dice on players like Tyler Thornburg, Mike Shawaryn, and Travis Lakins. It even employed a "closer by committee" approach that has a long history as anything but a winning strategy.
When the trade deadline came and the Sox had the possibility of making a serious drive to the postseason, the front office, for whatever reasons, punted—and the team has gone 1-6 since.
It's unreasonable to wipe the the slate clean and start with an entirely new group of leaders and players. It would also be unfair, even if it was practical. But if accountability is to be demanded, the first place to look for changes is in this club's front office.
Now a few unrelated notes of interest to Red Sox fans:
Despite the perennial grousing from fans of other teams, there's an obvious reason why ESPN carries so many Red Sox vs Yankees game each season. It's because people tune in for those games. According to Forbes, the August 2nd broadcast averaged 471,000 viewers, a +5% increase over this season's previous high (which was also a Boston/New York game).
It's always fun to learn what became of Red Sox of the past. The Worcester Telegram has put together a remarkable thorough list. It includes highlight such as Burke Badenhop (he works in the Diamondbacks front office), Ellis Burks (he's a Giants scout), Bernie Carbo (he's an evangelist), Jody Reed (he's a minor league field coordinator in the Yankees organization), and Aaron Sele (he's a Cubs' scout). It also spotlights how many former Sox familiar faces like Mike Carp, Deven Marrero and Danile Nava are still at work in the minor leagues, far removed from their days at Fenway.
His bat goes hot and cold but for the most part you can rely on Jackie Bradley, Jr. for the most spectacular fielding in most Sox fans' lifetimes. In case you missed it, ESPN ranked Bradley's play on the Orioles Trey Mancini from earlier this season its No. 1 web gem of the first half of this season.
The 2019 Red Sox were built around an expectation of success from the starting rotation. But that group, among other things, has allowed, on average, 1.5 home runs per game this season, which is the highest such rate in club history. On Tuesday, Andrew Cashner allowed the 99th, 100th and 101st home run by a starter this season. With 46 more games to go that puts Boston starters on pace for 141 home runs, which would be a franchise high since at least 1908.