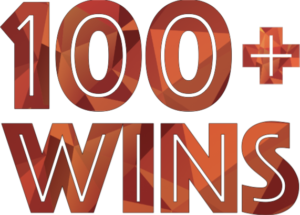 Here's a sobering fact. In the 118 year history of the Boston Red Sox, the club's 88 wins so far this year have already surpassed their full-season total wins in 78 other seasons. And there are still 37 more games left in the 2018 campaign!
By just playing .500 ball the rest of this year, this year's Red Sox would have 106 wins, one better than the franchise record of 105 wins in 1912, the year Fenway Park first opened.
It's Been A Blast
Red Sox fans have enjoyed a historic season in which wins have almost come to be expected.
Take, for example, Boston's remarkable and MLB-leading day game record of 29-6 (with 11 more day games left to play this season). Since at least 1908, the club's full-season record for the fewest day game losses is 15—coincidentally enough those 15 losses came in both of the club's World Series championship years of 2007 and 2013.
Or, look at the contributions from this team's young core. So far in 2018, Red Sox players aged 25 or younger, players like Andrew Benintendi, Xander Bogaerts, and principally Mookie Betts, own a .512 slugging percentage, the third-best full season mark for a Boston team since at least 1908, and ranked second this season only to the Indians youngsters (.525).
In so many ways, this Red Sox team has been a joy to watch, a team that's rarely out of a game, even when trailing late in the game.
It Don't Mean A Thing
100 wins is both great and rare. The fact is, just three Red Sox teams have reached that milestone in club history: In 1912, 1946 (104 wins), and 1915 (101 wins). The 1912 and 1915 teams went on to win the World Series.
But achieving the most regular season wins is a Pyrrhic victory without a drive all the way to the end. And 100 wins, well, it doesn't tell you much about postseason success.
Since 1901 there have been 99 major league clubs with 100 or more wins. Of those, 67 went on to win their league pennant and 36 have gone all the way to a World Series victory, including last years Houston Astros (101 regular season wins) and the 2016 Chicago Cubs (103).
The Red Sox three most recent World Series wins of 2004, 2007 and 2013 came with 98, 96, and 97 wins, respectively.