A win is a win, but after a couple games where the Red Sox merely capitalized on Angels miscues, the Sox claimed a victory mostly on their own merits Sunday at Fenway Park.
The 2-1 Boston win in just under two hours sealed a third series win of the season, regardless of tomorrow's outcome. The game time of one hour, 57 minutes was the shortest nine inning affair for the Sox since a game in Detroit on April 22, 1999. It was the shortest game at Fenway Park since October 1, 1989 against Milwaukee.
Solid Red Sox pitching made up for light offense on Sunday, with Boston's only runs scored on a two-run home run for Justin Turner.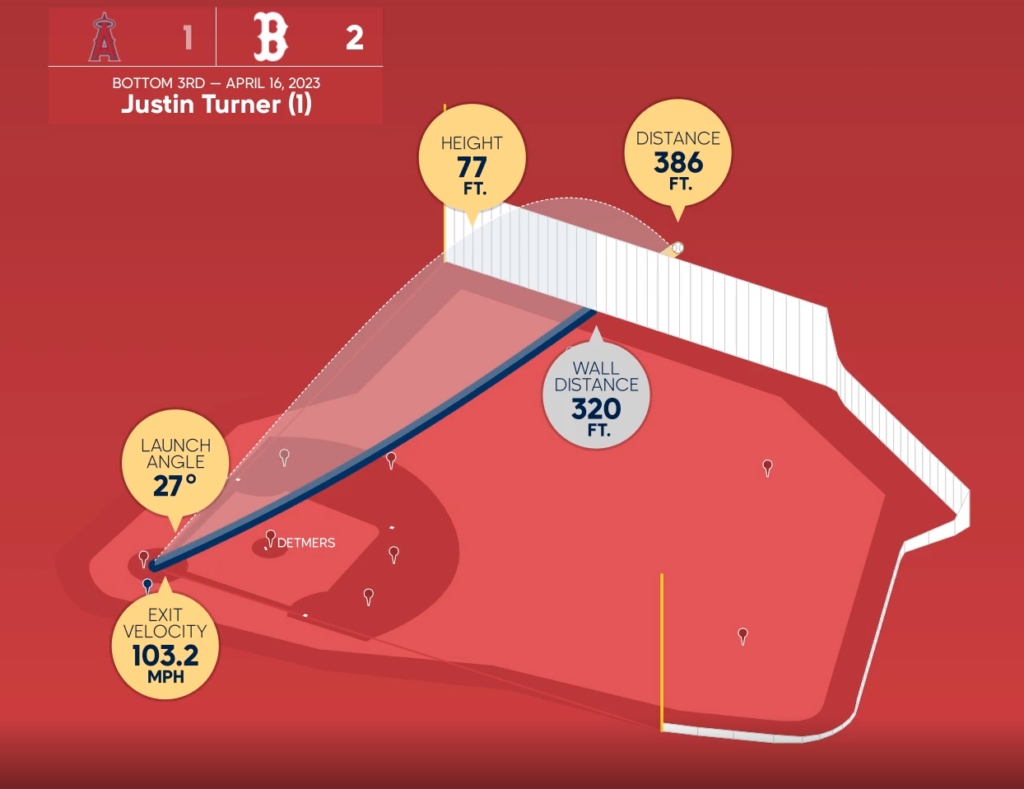 Trailing 2-1, the Angels' best shot at pulling even or going ahead came in the top of the eighth inning when reliever Kaleb Ort allowed a base hit and a walk. Los Angeles manager Phil Nevin elected to run for Gio Urshela at second base, but with two down, Ort spun around to pick off pinch-runner Brett Phillips.
On Patriots Day, the Red Sox will aim for their first four-game sweep of the Angels since April 21-24, 2011, and the first such sweep at Fenway Park since four games in May 2010.
To earn the sweep, the Red Sox will need to get through Angels phenom Shohei Ohtani, who has allowed just one earned run in 19 innings over three starts this season for a Major League best 0.47 ERA.
Sunday Game Notes
Boston got its first standout starting performance of the season on Sunday when Garrett Whitlock pitched a career-best 7.0 innings, allowing just three hits and one run, with two walks and five strikeouts. It was the first time a starter has pitched seven innings in the last 34 Boston games, dating back to September 16 for Michael Wacha versus the Royals.
Ryan Brasier, in for the closer, Kenley Jansen, who had been rock solid with saves in back-to-back games, preserved the one run lead, working his way through the top of the Angels order, including a strikeout to Mike Trout and a flyout for Shohei Ohtani than wrapped things up. It was a ninth career save for Brasier, just his second at Fenway Park.
Sox rookie catcher Connor Wong caught his fourth runner attempting a stolen base so far this season. Wong now leads the American League for caught stealing, tied for second-most in the Major Leagues.
Sunday's game was the first time the Red Sox have limited the Angels to just one run at Fenway Park since June 26, 2018 (a 9-1 win). It was the first time Boston has done that in a one-run victory here against Los Angeles since July 20, 1993.
The Red Sox are now back to .500 at 8-8, and a game over even at home (5-4).