After a dispiriting Opening Day, the Red Sox bounced back for two straight wins over the Orioles. The momentum of Saturday's come-from-behind 9-8 win carried over to Sunday with a 9-5 victory.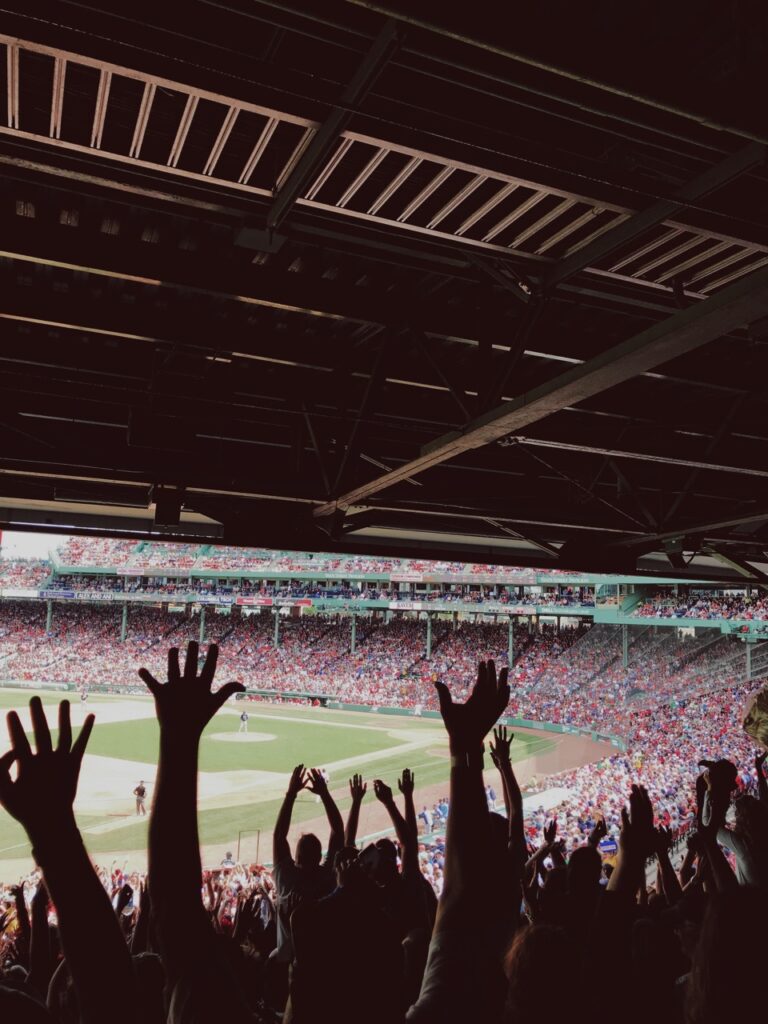 Saturday's game, sealed by an improbable late-game defensive error and then a walk-off homer, was particularly thrilling. Down by a run in the bottom of the 9th, Orioles reliever Félix Bautista quickly dispatched Rafael Devers and Justin Turner. When Masataka Yoshida popped up to left field the game seemed done, but the ball bounced in and out of Ryan McKenna's glove. Adam Duvall seized the day, hammering a pitch low in the zone 387 feet to the tip top of the Green Monster. The ball dropped back into the field of play, and while the umpires reviewed if it'd gone out, Fenway celebrated the foregone conclusion under the pulsating new celebration lights installed in the off-season.
Sox set new season records
For Duvall, it was a second career walk-off home run and eighth career game with five or more runs batted in, having already doubled and tripled earlier in the day. Duvall became the first Boston batter with five RBI and a walk-off home run since Hall of Famer David Ortiz in 2007 against the Devil Rays.
On Sunday, he was back at it with three hits and two more RBI. In all, Duvall's eight RBI since Opening Day was the most by a Red Sox batter over the first three games of a season since Brock Holt in 2016 (also eight RBI). The only Sox with more RBI were Hall of Famers Bobby Doerr (1941) and Ted Williams (1942) as well as Arquimedez Pozo (1996), each with nine.
Duvall's six extra-base hits were a franchise record for any player in his first three games with the club, surpassing earlier marks set by Gabe Kapler (2003) and Jose Offerman (2002), each of whom had five. Duvall's 6 XBH tied with five other MLB players for the most XBH in his first three games with a team since at least 1901 (Mariners David Segui, 1998; Reds Chris Dickerson, 2008; Rockies Mark Ellis, 2011; Padres Carlos Quentin, 2012; and Blue Jays Rowdy Tellez, 2018).
Shortly after this article was published, Red Sox slugger Adam Duvall was named American League Player of the Week. It's the first such honor for the 10-season Major League veteran.
It's just three games, but Boston offense looked prodigious all weekend, scoring nine runs in each game. It was the first time the Sox had nine or more runs in three straight games since July 2019. The Red Sox became just the third Major League team ever to score nine or more runs in the first three games of a season, joining the 1978 Brewers and 1976 Reds.
Offense overcomes rough pitching
There were plenty of hits (34 in all), heads-up base running, and lots of scoring. The Red Sox needed all of it because the starting pitching had been rough until Sunday. Corey Kluber and Chris Sale, starters for Games 1 and 2, were hit hard and left before the fourth inning. But unlike Opening Day, the Boston bullpen delivered quality on Saturday with just one run allowed over 6.0 IP.
On Sunday, Tanner Houck, solid through four innings, allowed three quick Orioles runs before departing after 5.0 IP. John Schreiber, Chris Martin, and Kaleb Ort came through, though, with 3.0 scoreless innings, and Boston's solid offense assured a win with 14 hits in all, just three going for extra-bases.
The Red Sox will now face the Pittsburgh Pirates for three games at Fenway before heading out for the first road trip of the season to Detroit and Tampa Bay.