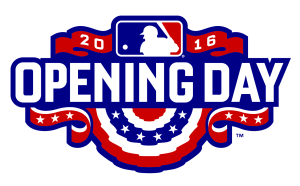 There's simply no better way to start a campaign than with a win. And that's what we got today, Opening Day 2016, with the Red Sox beating the Indians 6-2 in the start to Boston's 116th American League season.
The game, postponed from Monday for the cold (the first postponement for the Red Sox on Opening Day since 2009), actually delivered a couple wins for Red Sox fans.
Of course, there's the score, the only thing that matters. But surely the performance of new Sox ace David Price lived up to its billing. Price earned his first win of the season throwing 103 pitches and allowing two runs on five hits with two walks. He struck out 10.
With Tuesday's start Price became the first Red Sox pitcher to make his debut with the club in an Opening Day start since David Wells in 2005. And with the win he joined Pedro Martinez (1998), Gary Peters (1970), Dick Ellsworth (1968) and Jim Bagby (1938) as the only five pitchers with a win in their Red Sox debut as an Opening Day starter.
Call the Sox bullpen winners today, too, for a hit-free 3.0 inning performance. Junichi Tazawa opened the 7th, followed by Koji Uehara in his new 8th inning slot, and the debut of new closer Craig Kimbrel.
In all, Red Sox pitchers struck out 15, their most since at least 1913 in an Opening Day game.
David Ortiz, already a double under his belt with the Sox up 4-2 in the 9th inning, hit career home run #504, his fifth ever Opening Day roundtripper and his first to start a season since 2011. The Sox also got two hits apiece from Mookie Betts (including a home run), Brock Holt, Hanley Ramirez, and Travis Shaw (including three strikeouts). Boston's 11 hits were their most on Opening Day since April 1, 2013 (13).
Dustin Pedroia, who leads all active players with a .421 AVG on Opening Day (minimum 35 plate appearances in openers), ended his Day One hitting streak Tuesday going 0-for-4 with a walk and run scored. Pedroia had hit in all nine career Opening Days since 2007, the longest such streak in club history since Carl Yastrzemski's 13 Opening Day games from 1968-1980.