The 112th World Series begins Tuesday in Cleveland. The Indians (94-67) will go with
Corey Kluber
in Game 1 versus the Cubs (103-58). Chicago manager
Joe Maddon
has yet to announce his starter for the series, the Cubs first such appearance since 1945.No matter which team wins, Red Sox fans can attest, it will be something special for their fan base. Both teams have the dubious honor of owning the longest winless streaks in their respective leagues: 68 years for Cleveland and 108 years for Chicago.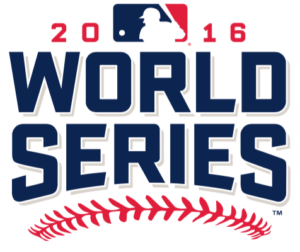 Indians history traces back to Grand Rapids in 1884, though the club moved to Cleveland to play in the new American League in 1901 as Cleveland Bluebirds (then the Bronchos and Naps before adopting their current name in 1915). They are two-time World Series champions (1920 and 1948) and have collected five American League Pennants (1920, 1948, 1954, 1995, 1997, and 2016) in 12 total playoff appearances.
Chicago's National League ball club goes all the way back to 1876, with the very founding of the league. They've played successively as the White Stockings, Colts, Orphans, and finally, the Cubs starting in 1903. Like the Indians, the Cubs have two World Series trophies for back-to-back wins in 1907-08. Chicago owns 17 NL Pennants (1876, 1880-82, 1885-86, 1906-08, 1910, 1918, 1929, 1932, 1935, 1938, 1945, 2016) over 18 total playoff appearances.
World Series Game Schedule
The World Series will be carried on the FOX Network with the first two games at Progressive Field at 8:08 ET / 5:08 PT for first pitch . Games 3, 4, and if necessary, Game 5 will take place in Chicago at Wrigley Field on Friday through Sunday, October 28-30.
First pitch for Friday and Saturday's game is 8:08 ET. Saturday's game's first pitch would come at 8:15 ET. Should the series continue, it will return to Cleveland on November 1-2 with first pitch at 8:08 ET.
Calling the Games
It's an honor to be chosen to umpire the World Series and this year's crew will be led by John Hirshbeck, a 33-year MLB veteran, who will be participating in his fifth career Fall Classic, including his third as a World Series Crew Chief. Hirschbeck's crew will be umpires Chris Guccione, Sam Holbrook, Marvin Hudson, Tony Randazzo, and regular season crew chiefs Larry Vanover and Joe West. It will be Vanover behind the plate for Game 1.
For Umpires Guccione, Hudson, Randazzo, and Vanover it will be a first-ever appearance in the World Series. For veteran umpire West, this year's will be his sixth.
As in all postseason games, the umpiring crew includes officials in left and right field to augment the regular set of umpires at each base. A seventh member of the crew operates as the replay official in Games 1 and 2 before rotating into on-field duties.