Throughout the season, the Red Sox have been justifiably pilloried with questions about their ability to win against the really good teams. But on Wednesday night they put some of those questions to rest, at least for a bit, with a series win over baseball's best team, the Minnesota Twins. The Sox headed home to Fenway with the favorable tailwinds of a 5-1 road trip, including their three-game sweep of the Orioles in Baltimore.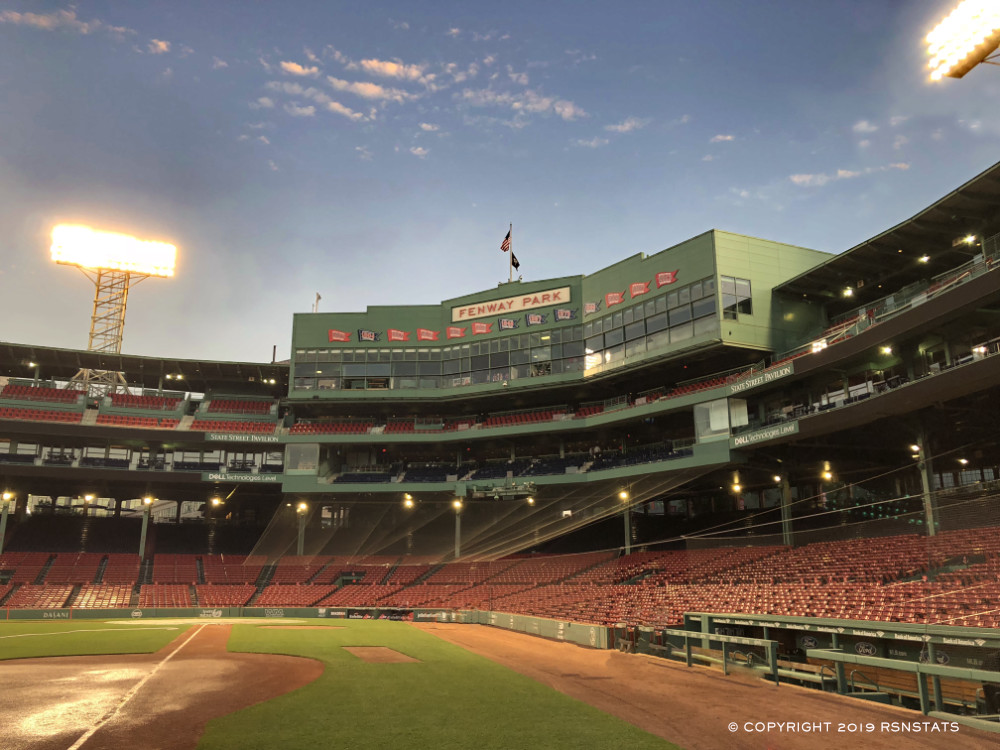 Even in their one loss this trip, the Sox held the Twins mighty offense at bay for more than 16 innings before ultimately losing 4-3 in the longest game by innings in Target Field history.
Better At Home
Back home the Red Sox will face the Blue Jays and White Sox in a six-game homestand that ushers in the official start of summer baseball on Friday.
But Fenway has been decidedly less friendly this season. The .500 baseball the Sox have played so far in Boston (17-17) is a far cry from the .704 win percentage of 2018, when they finished 57-24. Since 1908 Boston has played no better than .500 ball at home in just 24 seasons, most recently in 2014 (34-47, .420).
Since 1908 the Red Sox have never made the playoffs with anything less than a .580 record at home. Indeed, of the 118 playoff appearances in the past 20 seasons by any team, just one—by the 2001 Atlanta Braves—came with a losing home record (40-41, .494).
"We know we have to play better at home," manager Alex Cora said after the win on Wednesday. "That's the next step, the next challenge…Go over there and start dominating at Fenway."
Now a few notes of interest to Red Sox Nation:
Sox shortstop Xander Bogaerts is having a great year, playing with confidence after Boston extended him in April for six years with $120 million. Bogaerts is a player who is delivering on the promise he showed early on. In 2019 he owns a career-best .928 OPS with 14 home runs as well as 3.0 wins above replacement. His defense has improved, he's mentoring young Rafael Devers, and he seems to be playing the game with a lot of joy. So why isn't Bogaerts getting any All-Star respect?
With a double on Wednesday the Red Sox have recorded an extra-base hit in 90 straight games. That's the longest active streak in baseball and longest for Boston since a franchise record 164 games in 2004-05.
Officials in the Dominican Republic said on Wednesday the plot to kill David Ortiz was actually a plot to kill his friend, Sixto David Fernández, who was with Ortiz that night at the Dial Bar and Lounge. "I don't have a single enemy," Fernández told a radio interviewer. Big Papi's condition was upgraded to "good" this week by doctors at Massachusetts General Hospital.
The Sox continue to sew up deals with the young players chosen in this month's draft. On Thursday came word that the latest to sign is second-round pick Matthew Lugo, a shortstop and the nephew of nine-time All-Star and one-time Rookie of the Year Carlos Beltrán.
Eduardo Núñez had appeared in 841 previous MLB games when he stepped in for an ailing Rafael Devers in the top of the fifth inning on Wednesday. Núñez went on to give the Sox two hits, both of them doubles. It marked just the second multi-hit (and first multi-double) performance of his career in a game in which he did not start.