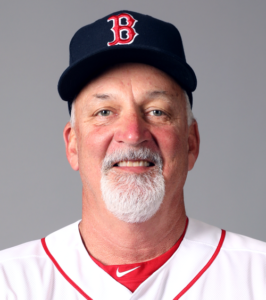 When he announced John Farrell's firing, Red Sox president Dave Dombrowski was clear that the current Sox coaches, though under contract for 2018, were free to pursue other opportunities. On Thursday came the news that pitching coach Carl Willis had done just that, becoming the new pitching coach for the Indians under Terry Francona.
Willis replaces pitching coach Mickey Callaway, who was recently named manager of the Mets.
For Willis, 56, the move to Cleveland is a homecoming having begun his pitching coach career with seven seasons there (2003-09). Willis was the Mariners pitching coach 2010-13 before joining the Red Sox in May 2015.
This season under Willis, the Red Sox ranked second in the American League and fourth in the majors with a 3.70 ERA, the club's lowest such mark in 25 years (3.59 in 1992). Boston also led the majors in 2017 with a franchise-best 1,482.1 IP, 17.1 more than any other club and 33.2 more than any other postseason team.
In Cleveland Willis will be responsible for a pitching staff that led the majors in ERA in 2017 (3.30, having allowed the fewest earned runs (529), home runs (163), and walks (406) while collecting the most strikeouts (1,614) in baseball.
A former big league pitcher, Willis was 22-16 with a 4.25 ERA over 267 career appearances (1984-95) with the Tigers, Reds, White Sox, and Twins.