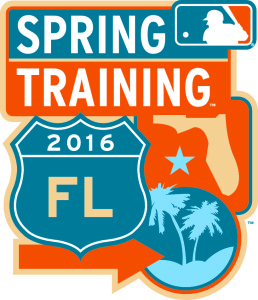 With the NFL season effectively over for New England fans, it's that time of year when our attention happily returns to baseball.
With that in mind, let's have some fun counting down to Opening Day 2016:
Truck Day, when the equipment leaves Fenway for Fenway South in a 53-foot truck was February 10th. The truck arrived February 13th loaded with over 20,000 baseballs, more than 1,000 bats, tons of uniforms, and essentials like 60 cases of sunflower seeds and 20 cases of bubble gum.
Red Sox pitchers & catchers had to report to Spring Training by February 18th. Boston Globe reporter/photographer Stan Grossfeld said Christian Vazquez, Yoan Moncada, and Matt Barnes were among the early to arrive site back on January 20th.
Spring Training for the 2016 Red Sox officially opened February 19th at JetBlue Park at Fenway South. It's the club's 6th season at this location.
The first full squad workout was February 24th.
Picture Day was February 28th.
The first traditional Spring Training opener, a split squad game vs Boston College and Northeastern University was February 29th. That game was televised on NESN, one of 16 such televised Spring Training games. The Red Sox faced the Twins in the first official spring game of 2016 at JetBlue Park on March 2nd. Last season, the Sox were 17-12 in Spring games and drew 148,862 fans.
The Red Sox will officially opened the 2016 regular season where they left the field last season: facing the Indians in Cleveland on April 4, 2016.
And finally, the Fenway 2016 home opener vs the Orioles is 89 months, 21 days ago.