There's a new name for an old way to make it into the National Baseball Hall of Fame and today 10 nominees of The Today's Game Eras Committees were announced.
The Hall of Fame has four Eras Committees (which was the group's name going back to 1936 before it became known as the Veterans Committee). Each committee offer a second-chance for players that didn't make the cut earlier. Each is also open to non-players, such as managers, umpires, and club executives.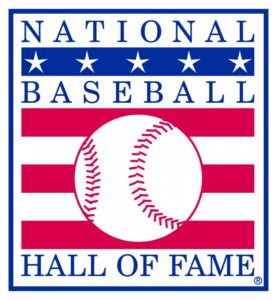 The Today's Game Eras Committee evaluates contributors from 1988 to present. The other three Eras Committees are focused on Modern Baseball (1970-87), Golden days (1950-69), and Early Baseball (before 1950).
Eras Committees voting is done by a 16-member panel. A nominee needs 75% of the votes to be inducted.
To date, 165 people have been inducted to the Hall of Fame through this alternate process, which is distinct from the voting done by the Baseball Writers' Association of America (BBWAA).
And the nominees are…
This year's nominated players are Harold Baines, Albert Belle, Will Clark, Orel Hershiser, and Mark McGwire.
The other nominees are longtime managers Davey Johnson and Lou Piniella, Royals and Braves club executive John Schuerholz, the late Yankees owner George Steinbrenner, and the former baseball commissioner Bud Selig.
Voting will take place December 5 at the Baseball Winter Meetings in National Harbor, Maryland.
Those selected in this round will join those selected by the BBWAA at the Hall of Fame Induction Ceremonies on July 30, 2017.