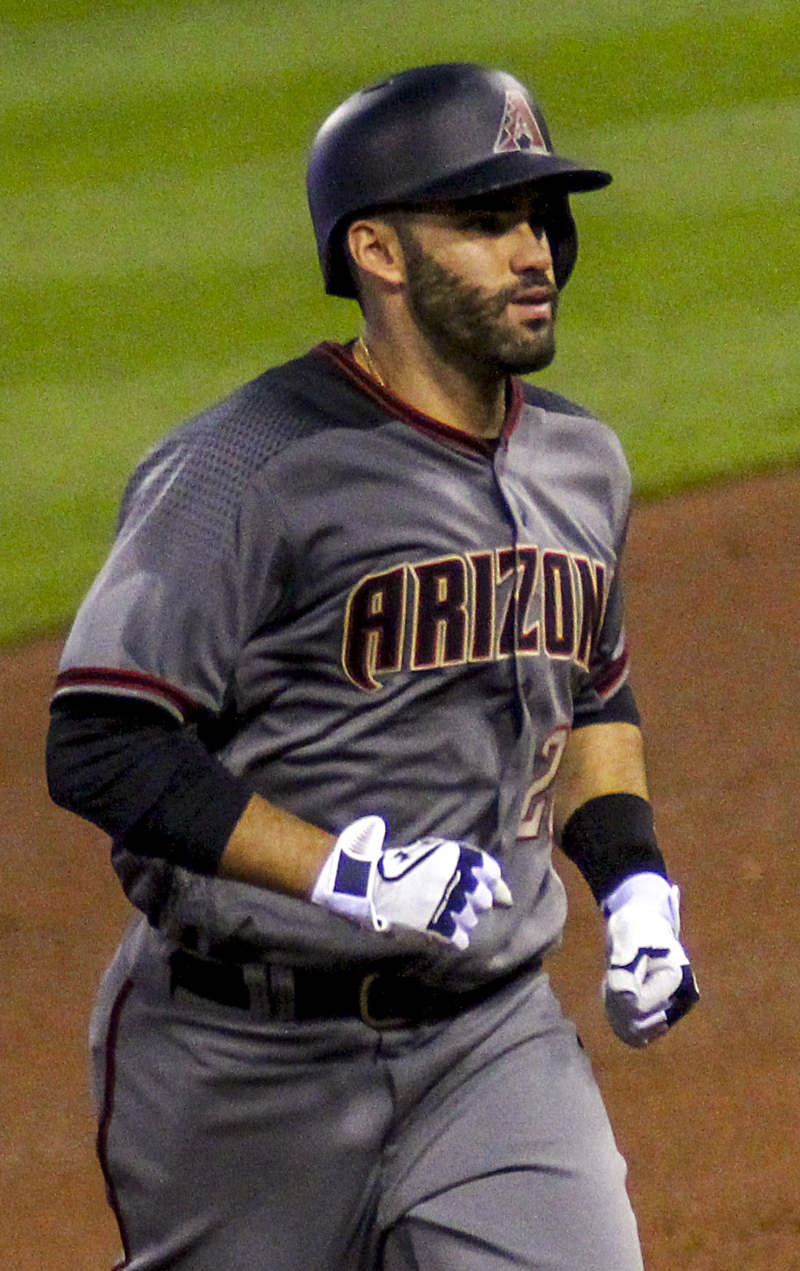 The Red Sox have made it official: Julio Daniel Martinez is the club's newest slugger. The announcement caps Boston's offseason quest to add some much needed pop to its offensive line.
Martinez was introduced at a press conference Monday morning at the club's Spring Training facility in Florida. "It's a big day for the Boston Red Sox organization," Red Sox baseball president Dave Dombrowski said. "All of our off-season work is done."
Martinez, 30, was born in Miami and lives today in Ft. Lauderdale. He was selected out of high school by the Twins in the 36th round of the 2006 Amateur Draft but did not sign. Instead, Houston claimed him in the 20th round of the 2009 draft.
In parts of three seasons with the Astros, Martinez slashed .251 AVG/.300 OBP/.387 SLG with 24 home runs in 252 games. After a rough go in the spring of 2014, however, the club released Martinez before the season started in favor of, among others, top-prospect George Springer.
Martinez found new life in Detroit and blossomed into a power bat, slashing .300/.361/.551 with 99 home runs over parts of four seasons (2014-17) before heading the Diamondbacks in a trade last July. In the Arizona desert Martinez excelled at .302/.366/.741 over 62 games. Last season, among players with at least 300 at-bats, he led the majors in at-bats per home run (9.60) and at-bats per RBI (4.15). His career-best 104 total RBI in 2017 just eclipsed his previous high (102) in his 2015 All-Star campaign.
With the Red Sox, Martinez is reported to have a deal that could pay him as much as $110 million and go for as long as five years, though there are opt-outs after Years 2 and 3. Though he's likely to spend most of his time as the designated hitter, Martinez says he's be assured he'll get some time in the outfield, too.
Martinez will be the 57th player in franchise history to wear number 28, most recently by David Ross (2008), Adrián Gonzáez (2011-12), and Robbie Ross (2015-17).
Power at the Plate
Since the start of the 2014 season Martinez' 149 OPS+ is tied with the Diamondbacks Paul Goldschmidt for the fourth-best in baseball  (minimum 1000 at-bats) after Mike Trout (175), Joey Votto (163), and Giancarlo Stanton (154). Martinez and Trout are the only major league players to hit .300 or better with 125 or more home runs and a .550 or better slugging percentage since 2014.
To clear room on the roster the Sox sent Bryce Brentz to the Pirates on Februry 20th for cash consideration. Brentz, who recently became a first time dad, played in just 34 games with the Red Sox since the organization drafted him in 2010.
Welcome J.D. Martinez to the Red Sox. He's on Twitter at @JDMartinez14.