Monday marked the 133rd anniversary of the birth of Baseball Hall of Famer and Red Sox great Harry Hooper, considered to be one of the best defensive right fielders in baseball history. And here in 2020, exactly 100 years after his last season in Boston, Hooper's is a story worth remembering.
A baseball-engineer
As the speedy outfielder himself recounted to Lawrence S. Ritter for his book, The Glory of Their Times, Red Sox owner John Taylor lured Hooper to Boston in a 1908 barroom by offering him the chance to help build Fenway Park.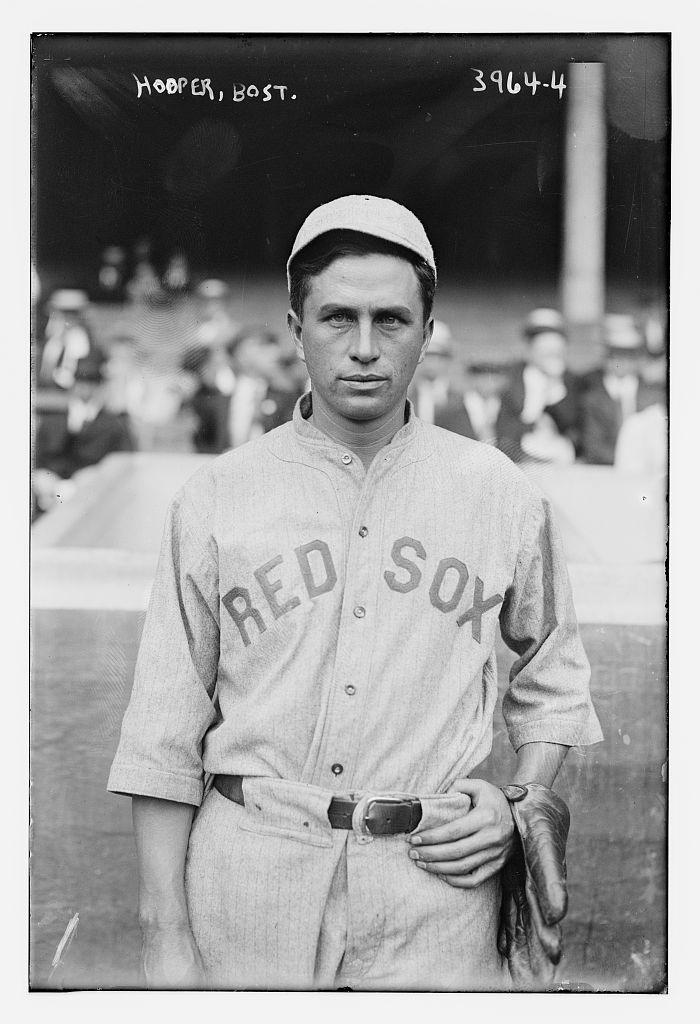 Hooper was playing in the California State League but had already graduated from St. Mary's College with a Civil Engineering degree and he was eager to use it. "I was wondering," Taylor said, "given your qualifications in both lines of endeavor, how would you like to migrate to Boston?" Hooper told him that sounded good and they settled on a $2,800 annual salary over a beer.
It's one of the dozens of amusing anecdotes in Ritter's outstanding book that includes Hooper's recollections of playing with Babe Ruth. The book really is a must-read for anyone interested in life as a ball player early in the sport's history.
Records that still stand
Beyond winning the most World Series with the Red Sox (1912, 1915, 1916, 1918), "Hoop" set franchise records that stand prominently in the team's records book even now, 100 years after his last game in a Boston uniform.
Most stolen bases (300) and triples (130) in Red Sox history (300).
6th-most walks by a Red Sox (826), as well as ninth-most hits (1,707) and runs scored (988).
One of five Red Sox ever with a multi-home run game in a World Series.
One of nine Red Sox ever with 500 hits before reaching 25 years of age.
One of eleven Red Sox in Fenway Park history to triple in three straight games
1,646 games played, 7th-most in franchise history, including 11 Opening Day starts that ties him with Dustin Pedroia for 5th-most ever..
In addition, Hooper is the first known position player to appear as a pitcher in a Boston game, working two scoreless innings in the second half of a doubleheader against the Washington Senators on October 3, 1913.
Traded Away to Chicago
Like The Babe, Hooper was traded away from the Red Sox by then-owner Harry Frazee, who sent him to the White Sox in 1921 for Shano Collins and Nemo Liebold.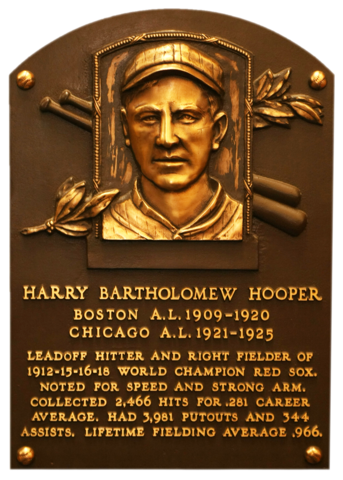 Hooper responded by excelling in Chicago, setting some career-bests in offensive production over the last five seasons of his 17-year baseball career and turning more double plays on the infield in 1922 and 1924 than any other American Leaguer.
Harry Hooper, a man who excelled at his craft and is remembered as modest, quiet, and professional, died in 1974 leaving behind a tremendous baseball legacy. Three years before he became one of the 44 one-time Red Sox to be enshrined in the National Baseball Hall of Fame.
After retirement, Hooper worked in minor league ball, coached Princeton's baseball team, and found wealth in the real estate business.