The Red Sox announced that David Ortiz, Manny Ramírez, Rich Gedman and Bill Dinneen will be 2020 Red Sox Hall of Fame inductees. Former Sox General Manager Dan Duquette will also be honored as a non-uniformed inductee.
For Red Sox Nation, Ortiz' selection to the team Hall of Fame can hardly come as a surprise after 14 memorable seasons (2003-16) in a Red Sox uniform. Ortiz is the franchise's only three-time World Series champion in the post-World War I era (2004, 2007 and 2013) and recognized as the club's all-time greatest clutch hitter. Big Papi, whose Number 34 was retired in 2017, won the Edgar Martinez Outstanding Designated Hitter Award eight times and is one of just five players with as many as 10 seasons with at least 30 home runs and 100 RBI for a single team, joining Babe Ruth, Lou Gehrig, Hank Aaron, and Albert Pujols.
For a generation of fans, "Manny being Manny" meant a whole lot of theatrics and a whole lot of heroics, too. An All-Star in each of his eight seasons with the Sox (2001-08), Ramírez starred in two Sox World Series runs, ending up MVP in the 2004 Fall Classic. His (and Wade Boggs') six Silver Slugger Awards are second-most in club history after Ortiz, who earned seven. Ramírez' 10 straight games with an RBI in September 2002 is tied for fourth-longest such streak in club history, and was the most since Ted Williams had 11 such games in 1950.
Rich Gedman signed with Boston as a non-drafted free agent in 1977 and two years later led all International League catchers in assists and double plays at Triple-A Pawtucket. He went on to play 13 major league seasons with the Red Sox (1980-90), earning two All-Star selections in that time. Gedman was catcher during Boston's American League pennant run in 1986, a season that including setting set an American League record for putouts by a catcher (20) as Roger Clemens struck out 20 Mariners on April 29th. The next day Gedman recorded 16 more putouts, the most ever by a catcher in consecutive games (36). Even today Gedman ranks fourth in club history for games caught (858). Since 2011 Gedman has been a hitting coach in the club's minor league system.
First World Series Winner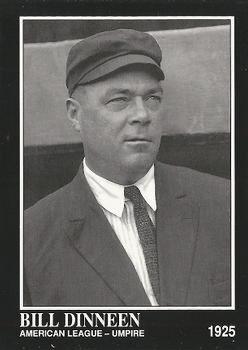 Bill Dinneen won't be a name familiar to modern day Sox fans, but his impact on the early days of the club's history his undeniable. Dinneen played six seasons in Boston (1902-07), and pitched four complete games in the first World Series in 1903, going 3-1 with a 3.01 ERA. It was Dinneen who earning the clinching victory over the Pirates in Game 8 at Huntington Avenue Grounds, marking the first World Series championship in Red Sox franchise history. To this day, Dinneen ranks second in team history for complete games (156) and eighth for ERA (2.81). After his retirement as a player, Dinneen became an umpire for the next 28 seasons, ultimately becoming the first person to play in a World Series and umpire in the Fall Classic.
Dan Duquette was the Sox GM for eight seasons (1994-2001), a period that included three postseason appearances for Boston and the first back-to-back postseason season appearances (1998 and 1999) since 1915-16. It was Duquette deals that brought Ramírez as well as Pedro Martinez, Derek Lowe, Nomar Garciaparra, Tim Wakefield and Jason Varitek to Boston.
Growing Hall
The Red Sox Hall of Fame opened in 1995 to recognize the outstanding careers of former Red Sox players and managers. To be eligible for election by the 21-member nominating committee, candidates must have spent at least three years with the team and must also have been out of uniform as an active player/manager at least three years.
With the newest inductees, there will be 110 members of the Red Sox Hall of Fame, 36 of whom are members of the National Baseball Hall of Fame.
The Class of 2020 will be honored at a gala event on April 30, 2020.