The Super Bowl is done and a new baseball season is about to dawn. It should be a cause for joy, but for Red Sox Nation, it's hard to imagine a worse off-season. In the space of little more than 125 days since the last regular season game of 2019, the Sox have imploded, with a potential for still worse news yet to come.
After a disappointing 2019 campaign the Red Sox entered the off-season without a baseball president and with what appeared to be a mandate from ownership to cut payroll in order to reset the escalating penalties of exceeding baseball's luxury tax threshold.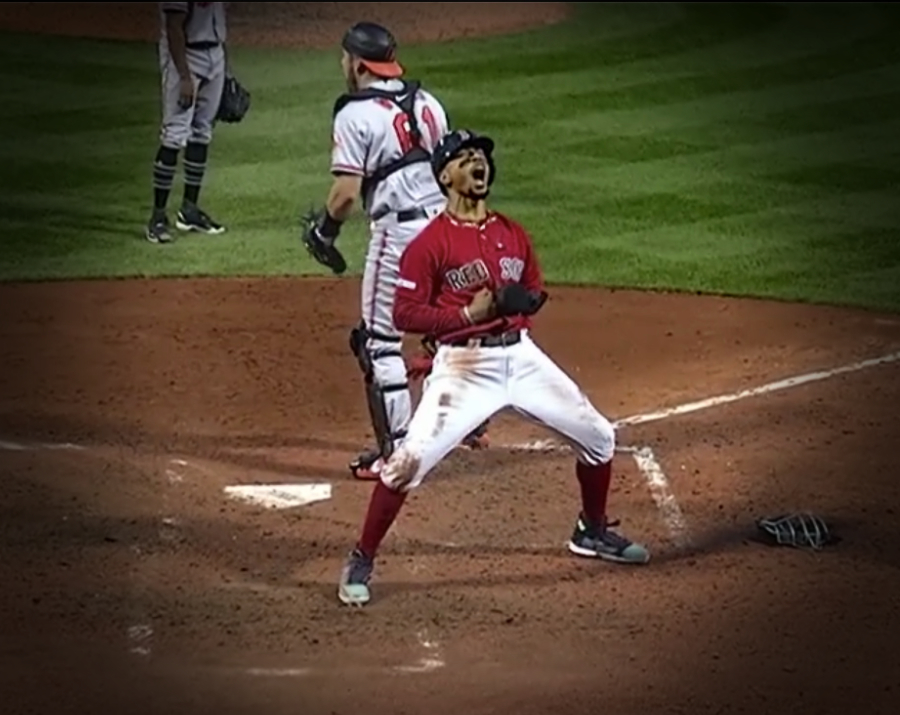 A new head of baseball operations, Chaim Bloom, arrived late in October, complete with yet another upgraded title, this time of Chief Baseball Officer (Exalted Grand Poobah can't be far behind). But Bloom's off-season deals have been slow to come and, in fact, the Red Sox are now diminished with the once-unthinkable news that Mookie Betts, the club's most electrifying player since David Ortiz, has been traded away to the Dodgers along with David Price.
Outrageously enough, all of this remains secondary to the biggest off-season news, the ouster of popular manager Alex Cora in the wake of the Astros' horrendous 2017 cheating scandal. With just days to go before the start of spring training, the Red Sox have no manager.
Depressed yet? There's more. Baseball's investigation into the 2018 Red Sox isn't done, with many left to wonder if Cora brought cheating to Boston in a way that might taint the Sox' last world championship. Despite multiple protestations to the contrary from J.D. Martinez, Rafael Devers, and Sox bench coach Ron Roenicke, this is a dark cloud that will linger over the team at least until the end of the investigation—whenever that is.
Mookie Betts heads to LA
A sizable contingent of Red Sox Nation appeared to turn on Betts on the news leaked by a local radio broadcaster that the star had reportedly turned down a generous club offer to stay in Boston. Betts was roundly (and unfairly) panned on social media as "greedy," and as someone who didn't want to play here.
Some say Betts never demonstrated consistency and "isn't worth the money," though the argument seems laughable given that Betts led the team in WAR in 2019 for a fifth consecutive season. Over his six major league seasons, which includes four straight All-Star selections, Betts slashed .301 AVG/.374 OBP/.519 SLG with little time-off. In 2019 he recorded 40+ doubles for a fifth consecutive season, joining only Hall of Famer Wade Boggs (eight such seasons) and Sox superstar David Ortiz (five).
With an MLB-best 135 runs scored last season Betts became just the 10th Red Sox for all-time to score 100+ runs in four seasons, and one of just eight to do so in at least 4 consecutive seasons (also Hall of Famers Ted Williams, Wade Boggs and Foxx as well as Nomar Garciaparra, Johnny Pesky, Dom DiMaggio and Johnny Damon). And as a lead off batter since 2016, no major leaguer had a better on-base percentage than Betts (.383).
In a meaningless final game of the 2019 regular season, Betts displayed his trademark heads-up baserunning to walk-off with a win, scoring from first on a misplayed infield chopper by Devers. After the slide, Betts bounded to his feet with a scream of passion, later telling NESN's sideline reporter that "It felt like Game 7 of the World Series!"
Yeah, we won't miss that at all.