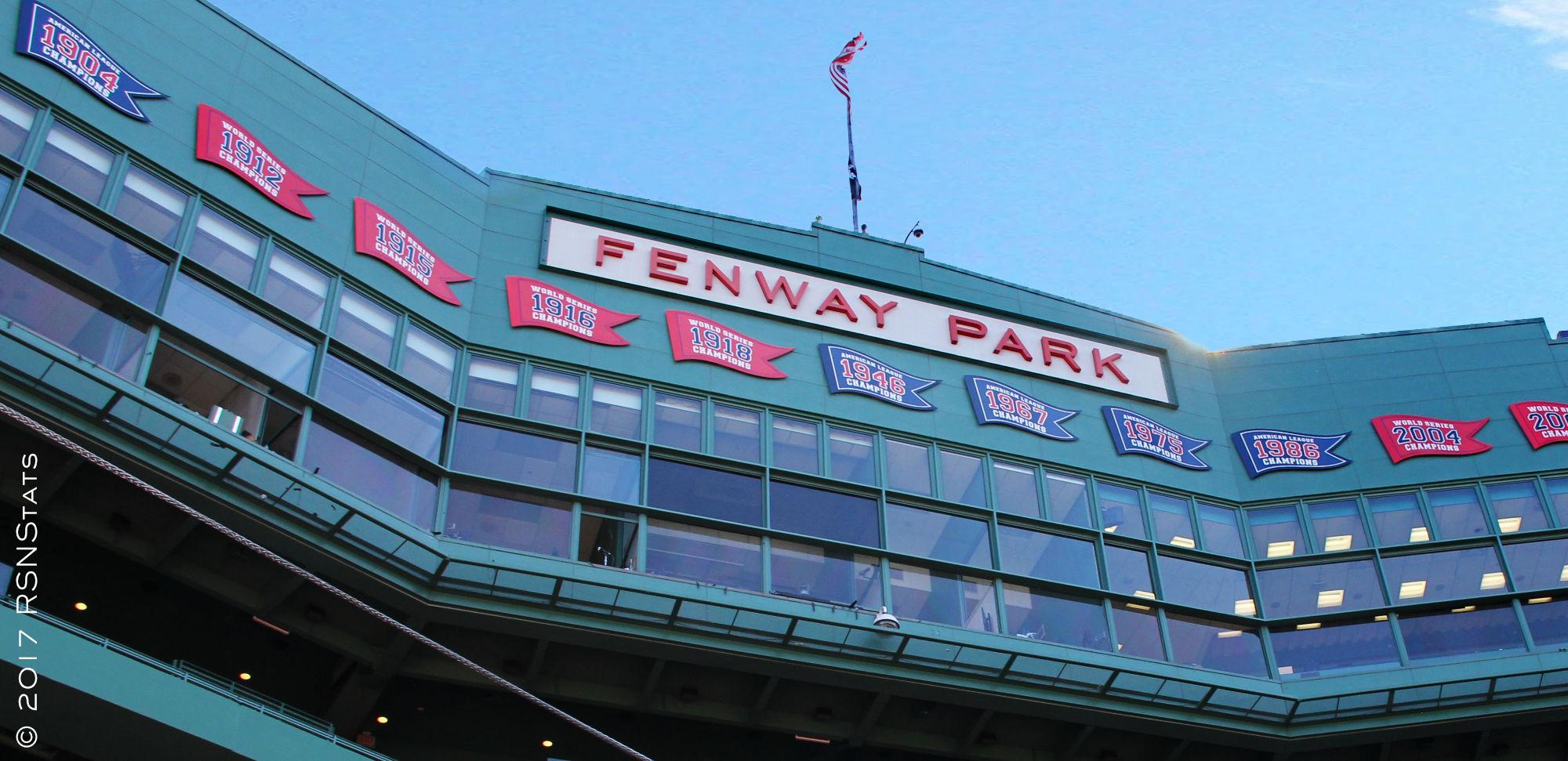 Red Sox ownership unveiled 2017 improvements to Fenway Park this week, which included more space in the dugouts, refurbishment to the Pesky Pole, and naturally, more seating.
First, a little history
Fenway, the oldest and smallest park in all of Major League Baseball, has been home to the Red Sox since April 20, 1912. The Sox are 4,663-3,535 at home in that time for a .569 win percentage, outscoring opponents 41,460 to 37,750. Among current franchises, only the Yankees (.618) and Cardinals (.573) have better home winning records since Fenway opened.
Over the past 100 seasons since 1917, no player enjoyed a better batting average at Fenway than Hall of Famer Wade Boggs (minimum 500 plate appearances), who went 1,173-for-3,176 (.369) there between 1982-99. Boggs is followed by Hall of Famer Ted Williams (.361, 1939-60), Ken Williams (.357, 1919-29), and Hall of Famers Harry Heilmann (.354, 1917-29) and Lou Gehrig (.350, 1923-38). Ted Williams career 1.148 OPS at Fenway remains tops. David Ortiz finished his career with the park's 11th best OPS (.994).
Bigger Dugouts for Sox & Visitors
During the offseason, the front walls for both the home and visitor dugouts at Fenway were moved forward by three feet allowing, the club says, for better circulation, improved sight lines from bench seating areas, and additional storage space. In so doing, the Sox also moved the field wall three feet closer to the action, thereby allowing them to add yet another row of seats. In all, 124 new seats were added as part of that renovation.
The well-known Cumberland Farms sign over right field is now gone, replaced by a 46-foot video display that will be best viewed from the Green Monster and bleacher seats.
As mentioned here previously, the park's concessionaire is introducing new ballpark foods this season. More exciting to your correspondent, however, is the news that Regina Pizzeria is now "the official pizzeria of the Boston Red Sox" and so their outstanding product will now be sold at Fenway, too.
In all, the Red Sox say they have now spent more than $300 million in park improvements since 2002.