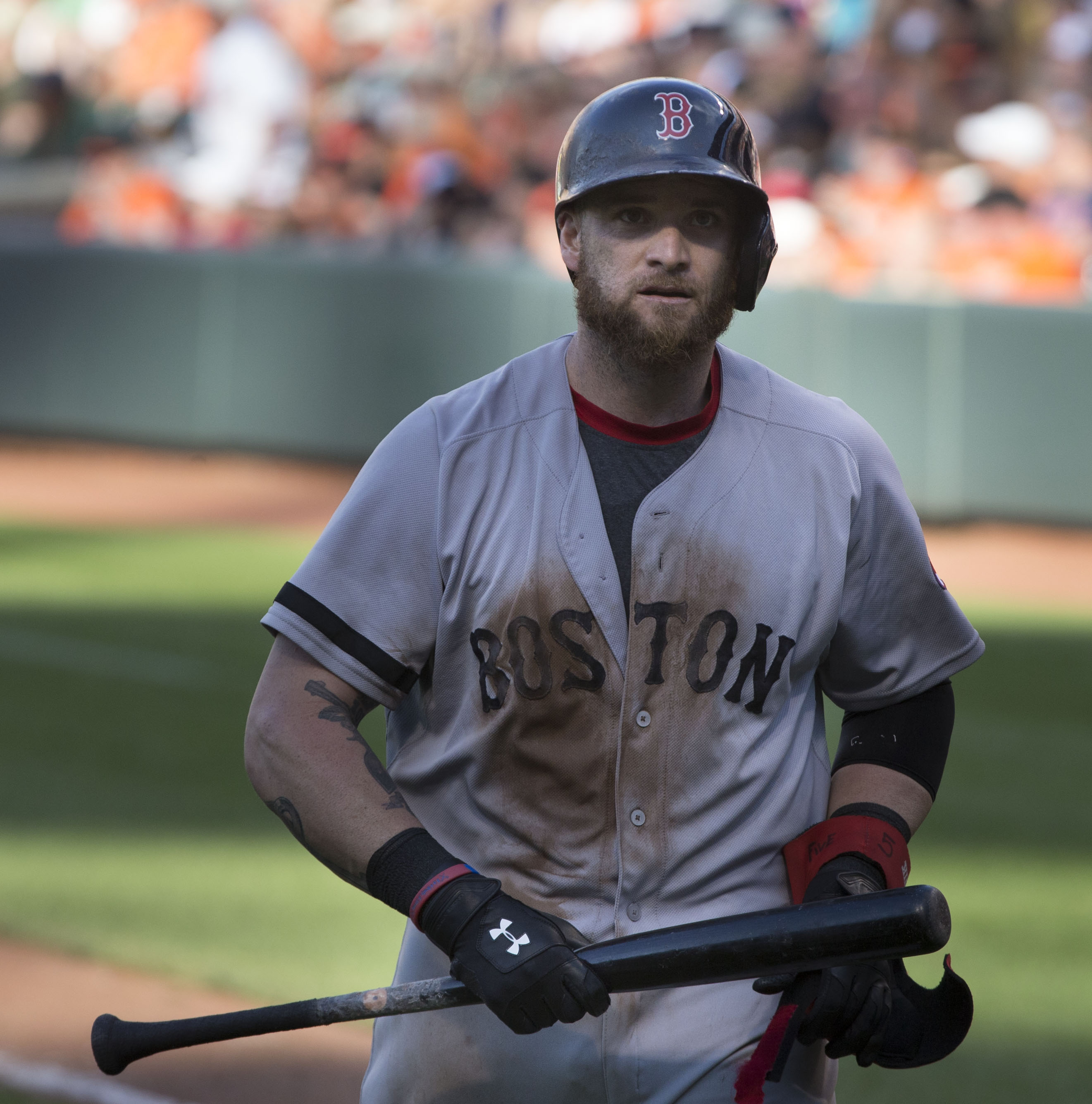 One-time Red Sox and fan favorite Jonny Gomes is heading to the Royals, Sports Illustrated reports. The deal that sends him from the Braves was executed just before the deadline to allow Gomes to appear on a postseason roster.
No surprise the Royals would want Gomes as they head to another postseason. Gomes' reputation as a strong club house professional is well documented. The 34-year-old has appeared in four of the last five postseasons, including six World Series games with the 2013 World Champion Red Sox.
Gomes slashed .221 AVG/.325 OBP/.364 SLG with seven home runs and 22 RBI with Atlanta in 83 games this season. His .667 OPS overall this season is a strong .857 facing lefty pitchers.