The Red Sox annual fan fest, Winter Weekend, will return to MGM Springfield (and the next door location, the MassMutual Center) on January 19-20, 2024.
If you haven't been to a Winter Weekend it's a fun experience. When I lived in New England I would make the pilgrimage each season, being sure to get there in time for a Town Hall hosted by Tom Caron on Friday night. For me, this event was the highlight of the weekend.
Typically, principal owner John Henry is on hand for the Town Hall, taking a few questions, as well as Sox Manager Alex Cora, and CEO Sam Kennedy. It was at last year's Town Hall that fans gave then-chief baseball officer Chaim Bloom an earful, which was both entertaining and informative. This year, of course, will be the first public outing for new CBO Craig Breslow.
On Saturday, there's a full-day of moderated panel discussions, often with front office staffers, current players, and alumni. Since several panels go on at once, it's best to plan your time so you can see the ones that most interest to you.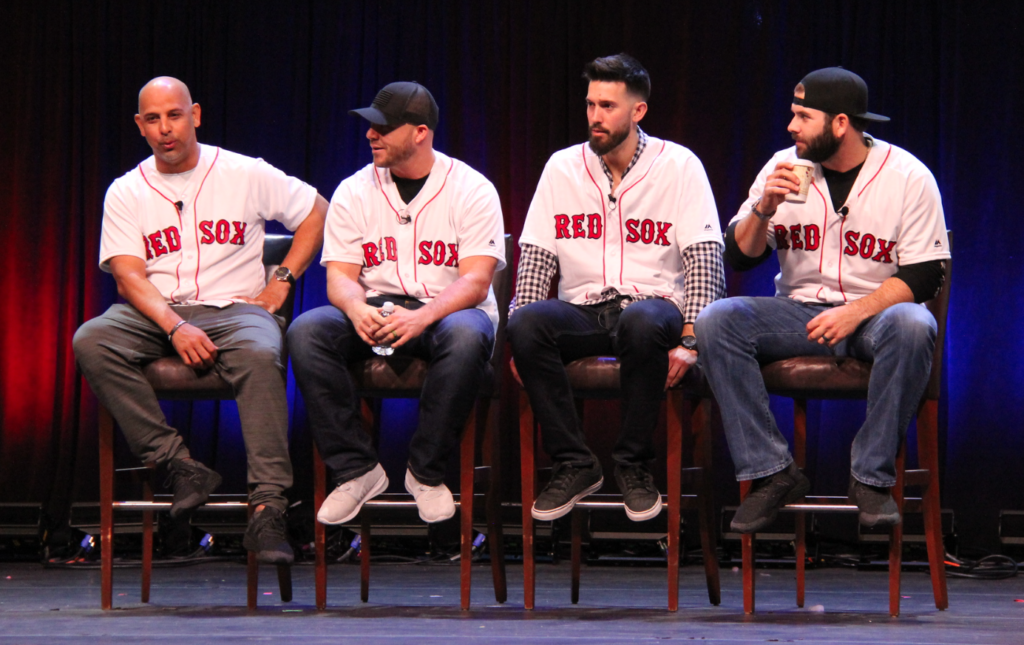 Saturday is also the time to collect autographs. The Sox manage this process with a lot of precision. Baseball in hand, you line up at an appointed time and then the doors open to an adjacent room where you see which Sox star is there for signing. Sometimes it's a lesser known player, sometimes it's a Sox Hall of Famer.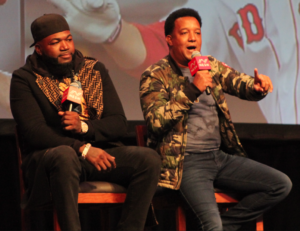 Throughout the day there's an exhibition hall filled with games for kids, a NESN live broadcast booth, and a terrific up-close exhibition of the team's World Series trophies, Silver Bats, Gold Gloves, and Cy Young Awards.
Bring your patience
Crowd sizes at Winter Weekend can be pretty intense. Some years, particularly when the event was held at Foxwoods Casino in Connecticut, long lines would wrap around all parts of the venue. I came away from one weekend thinking the Sox did themselves a disservice by overselling so many tickets. With so many people everywhere you went, it could be difficult to get from one event to the next.
But the crowds are friendly, fellow fans and it's nice to be surrounded by so many people with one common sentiment. Just expect to spend a good deal of time waiting in line.
Dozens of Red Sox typically attend Winter Weekend, including current players and well-known alumni. I have terrific memories of meeting David Ortiz, Tim Wakefield, Mookie Betts, and Jerry Remy there.
Passes for all events this year are $95 for adults, $40 for children, with small discounts for season ticket holders.
You can find more details on the Winter Weekend web site.